WDIO wins big at the Regional Emmy Awards
WE WON
WDIO News was nominated for seven Regional Emmys from the National Academy of Television Arts & Sciences, Upper Midwest Chapter. With the most recent recognition, WDIO News has been honored with 86 Emmy Nominations since 2000 and this year we have added another two.
Meteorologist Brandon Weatherz and Photojournalist James Faynik won an Emmy in the "Weather – News" category, for his weather franchise, "Weatherz School." The stories submitted include lessons on: Gravity Waves, AM Radio and the Skip, Behind the Scenes of Broadcast Meteorology, and Dew Point and Humidity. Knowing the correct winter terminology, the WDIO Storm Track Meteorologists use can help keep you and your family safe.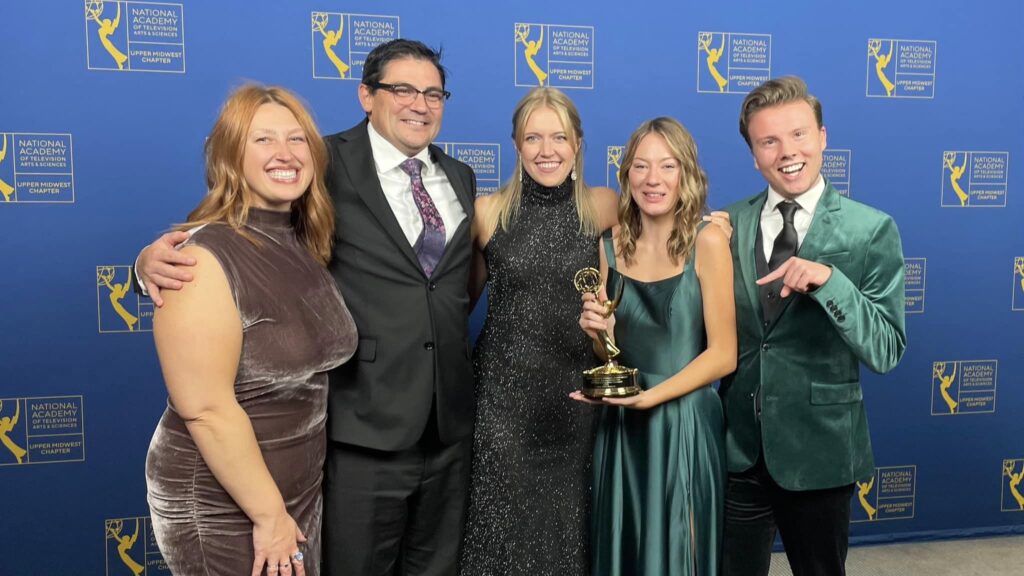 Also, WDIO News at Six won an Emmy in the "Newscast – Evening" category. The newscast nominated was from the December 2022 snowstorm. Wet, heavy snow began falling on Tuesday evening and continued in waves through Saturday. The storm was nicknamed, "The Blue Blizzard," due to the blue tint of snow.
Big congratulations to the team.