What's Brewing: Castle Danger
Castle Danger is a must-stop for many on their way up the North Shore or even a destination for a day trip.
The brewery has been in Two Harbors since 2014. But it all started well before that, in 2005.
"Well, it got started with a guy making beer on his stove in a 5-gallon stockpot," Rich Powell, a brewery representative, said.
Castle Cream Ale really put it on the map.
"It's the beer that opens a lot of doors for us. It's the beer that really hits right in the pocket. Everybody can drink it, you can have a couple. It just does everything for us. So that is for sure our monster beer," Powell said. "But our brewers want the world to know that we make … many other awesome beers. We have about six year-round beers, and we have seasonal beers throughout the year."
One of their newest year-round beers is the Aurora Haze IPA.
"This is a Hazy IPA or a New England IPA, characterized by bright, fragrant, fruity flavors such as – I get a lot of orange in this beer," Powell said.
It's also sold in six- and 12-packs.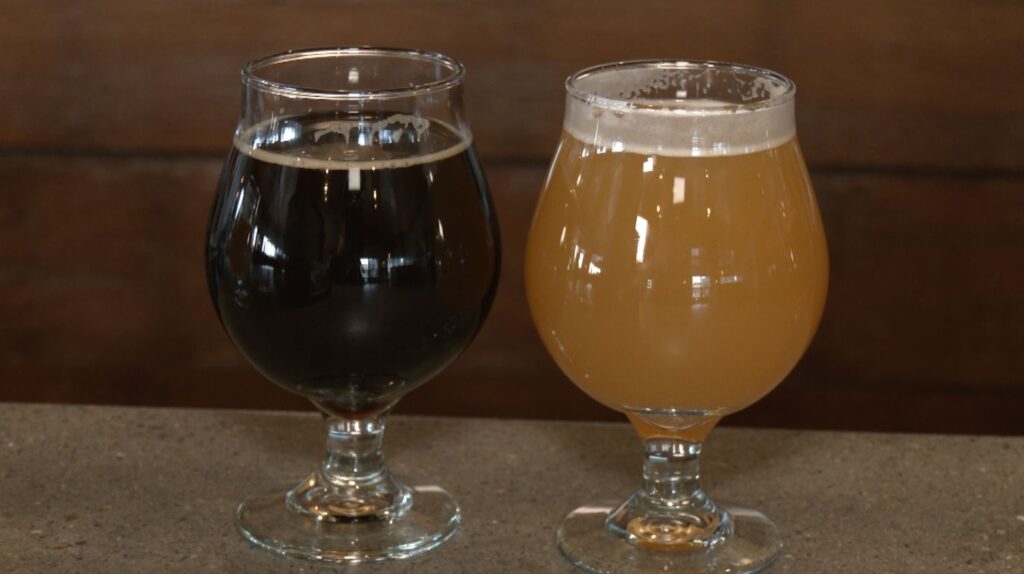 A seasonal beer on tap and sold in variety packs now is a new take on a year-rounder, the George Hunter Stout.
"This is a beer that we made specially for our Wintry Mix variety pack. It's a lactose version of George Hunter Stout that we then added some dark chocolate to," Powell described.
He said they're "very proud" of the Dark Chocolate George Hunter Stout.
"It is like a brownie in a glass," he said.
Castle Danger is hosting a Winter Market on Saturday, Dec. 17 so people can both try their brews and get some holiday shopping done.
And the brewery is glad they can now also offer beer to go in growlers after the Minnesota legislature adjusted the laws last year.