Around Town – Oct. 20, 2023
[anvplayer video="5196541″ station="998130″]
If Halloween is your favorite holiday, this weekend's events are sure to delight.
The Great Pumpkin Train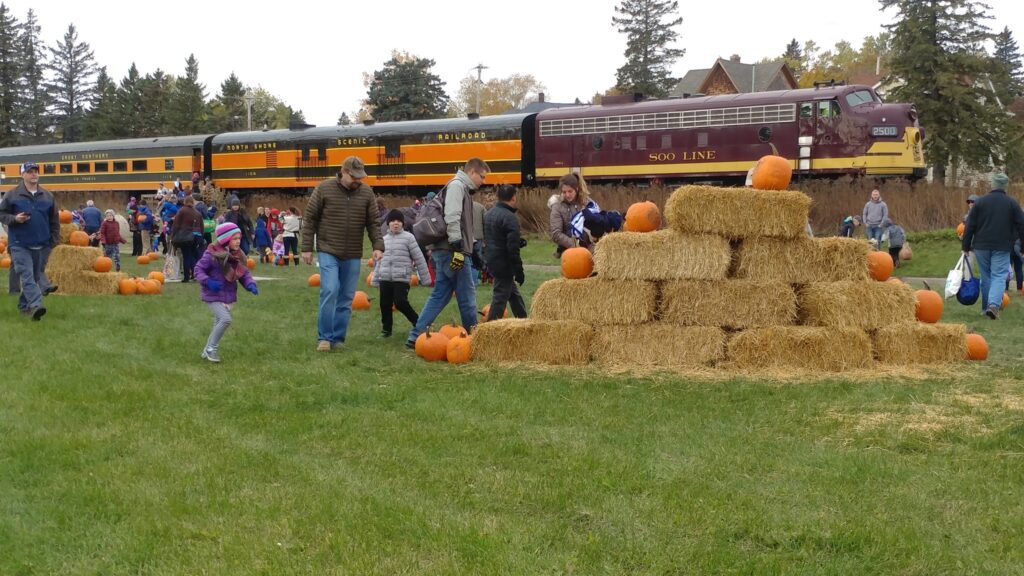 The Great Pumpkin Train is back on the tracks of the North Shore Scenic Railroad. It takes families up to the railroad's pumpkin patch, where passengers can pick out a pumpkin to take home. Back at the Depot, there will be magic shows, coloring, balloons, and snacks. There are several train rides each day this weekend.
Pumpkin Fun Run/Walk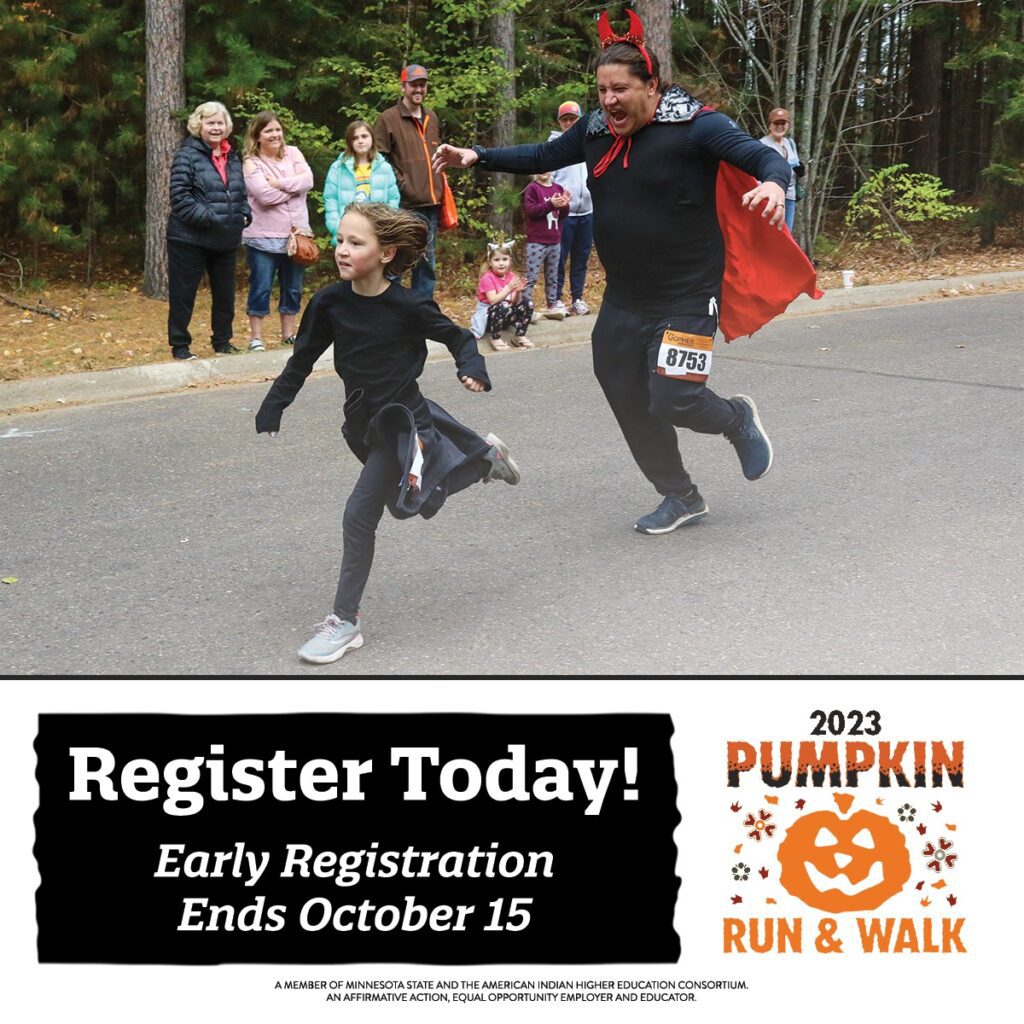 Fond du Lac Tribal and Community College is hosting the annual Pumpkin Fun Run/Walk. The Ring Road Fun Run starts at 9:30 a.m. and the 5k at 10 a.m. It costs $25. You're encouraged to wear orange or a costume.
Ashland Boo Bash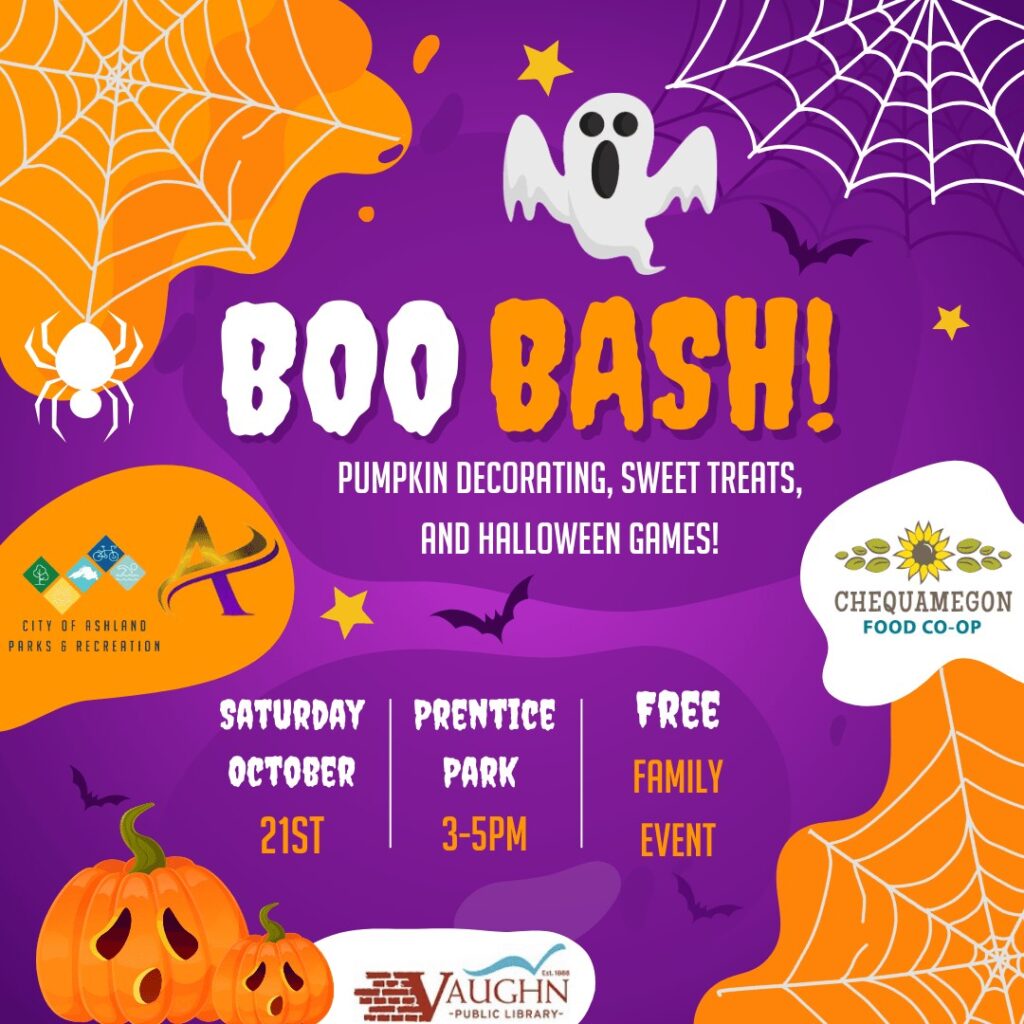 Ashland is hosting a Saturday afternoon Boo Bash. It goes from 3-5 p.m. at Prentice Park. They'll have games, pumpkin decorating, and some spooky scenes. It's a free event.
Bonus events:
Tommy's Express haunted car wash: 6-10 p.m. Friday, Oct. 20, and Saturday, Oct. 21 in Duluth
Boo at the Zoo: 10 a.m. – 4 p.m. Saturday, Oct. 21, at the Lake Superior Zoo
Miller Hill Subaru Love a Pet Adoption Event: 10 a.m. – 3 p.m. Saturday, Oct. 21, and Sunday, Oct. 22
Gyro Sale: 11 a.m. – 5 p.m. Saturday, Oct. 21 at the Twelve Holy Apostles Church in Duluth
Spirit Mountain Farewell to Fall: 11 a.m. – 8 p.m. Saturday, Oct. 21
Superior Fire Department open house: 1-4 p.m. Saturday, Oct. 21 at SFD Headquarters
Ghoulwill Halloween Ball: 6-10 p.m. Saturday, Oct. 21 at the DECC
Harvest Moon Gala: 6 p.m. Saturday, Oct. 21 at the Two Harbors American Legion
Toronzo Cannon and the Chicago Way: 7 p.m. Sunday, Oct. 22 at the West Theatre