A change of seasons at Hawk Ridge Observatory
Margie Menzies is the Education Program Director at Hawk Ridge Observatory. Like many of us, she looks forward to change from Winter to Spring. Margie especially enjoys the migratory season. "Birds are fascinating they can keep you learning and doing stuff for days and days." She explain explains, "The more you learn the more you learn there is to learn, and you keep going further down the hole."
Margie tell us that migration is underway, despite what we may think with all the snow. They've been seeing quite a few bald eagles at their spring count location, which is West Skyline Parkway.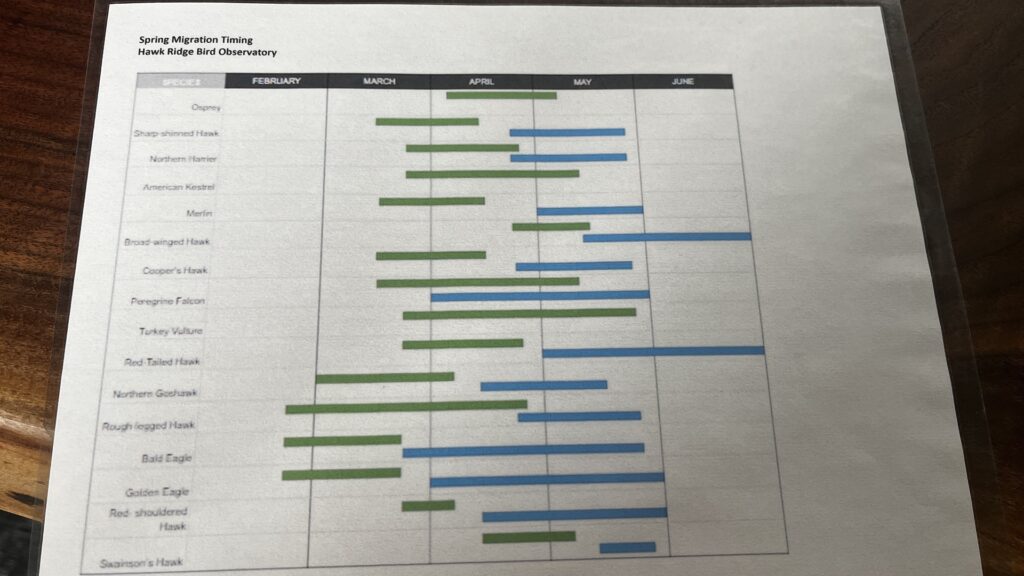 "We're pretty lucky here in Duluth because we're part of the phenomenal Mississippi flyway. And we know that 50-60% of the birds in North America use this flyway."
In the next weeks, we'll see different "birds comes in parades" as Margie explains.
For new bird watchers, Margie says, "Come on down and experience it. We've got people who are official counters and educators. Lots and lots of seasoned veterans, and there's lots of people who are happy to share what's going on."