Sky Harbor Regional Airport to undergo $2.45 million project
The Sky Harbor Regional Airport is getting $2.3 million upgrade. Today, city and Duluth Airport Authority officials broke ground at the airport.
Executive Director of the DAA Tom Werner says that most of the funding will come from the federal government and some from the state and the DAA as well. The project is set to be finished in Spring of 2024.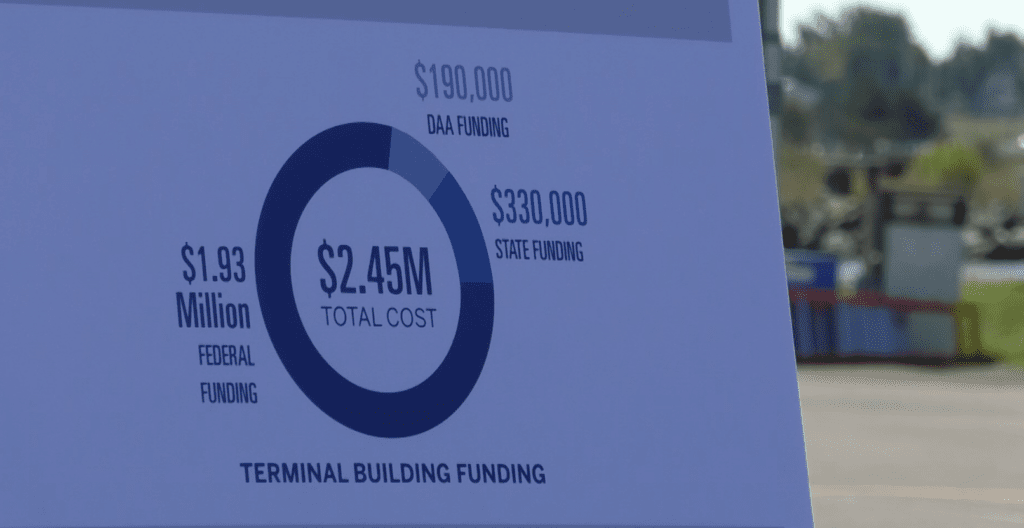 A local pilot I spoke with says there is nothing wrong with the current building, a lot of it is just outdated so it doesn't get proper use. "With the construction, there will be a lot more use of the space," said Tom Sullivan.
Werner mentioned that the space is not the most environmentally friendly space, but after renovations it will be much more modern to help combat excessive energy use.
If you're wondering why this airport is an important asset to the Twin Ports, officials say that this is the only place where the National Weather Service takes its data from. They add that technology was added a few years back.
With the renovations comes, an upscale pilot lounge, a modern flight planning room, up to date aeronautical information, ending options and outdoor patio areas.
"People may not know that they can camp here," said Werner. He mentions the space for under-wing camping will be greatly improved. If you would like to camp at Sky Harbor, officials note they have complimentary cars for use.