Keith Aili wins the 2023 Beargrease Marathon
Keith Aili has notched his second Beargrease title, arriving in Grand Portage at 2:58 p.m. after spending 52 hours and 58 minutes on the trail.
Before leaving for the last 31-mile stretch to the finish, Aili said his team is pretty inexperienced. Only one dog on his team has ever made it to the Beargrease finish line. So he didn't necessarily expect to cross the finish first.
"I've raced dogs for probably over three decades, and normally I have an adult, trained dog team and I go to a race expecting to win. This one, it was a different approach because it's all a young dog team that hadn't raced," Aili said. "I'll be honest, it was hard for somebody like me who's won so many races in his life to approach it that different and stand on the drag pad and race differently that way. So I'm not saying it was the easiest thing in the world. It was hard, but it did pay off."
The 2023 John Beargrease Sled Dog Marathon was a tight race to the finish between two teams, Aili's and 2022 champion Ryan Anderson's. Upon leaving the final checkpoint at Mineral Center, Aili had a 12-minute start on Ryan Anderson.
Aili headed out for the finish with nine of his original 12 dogs.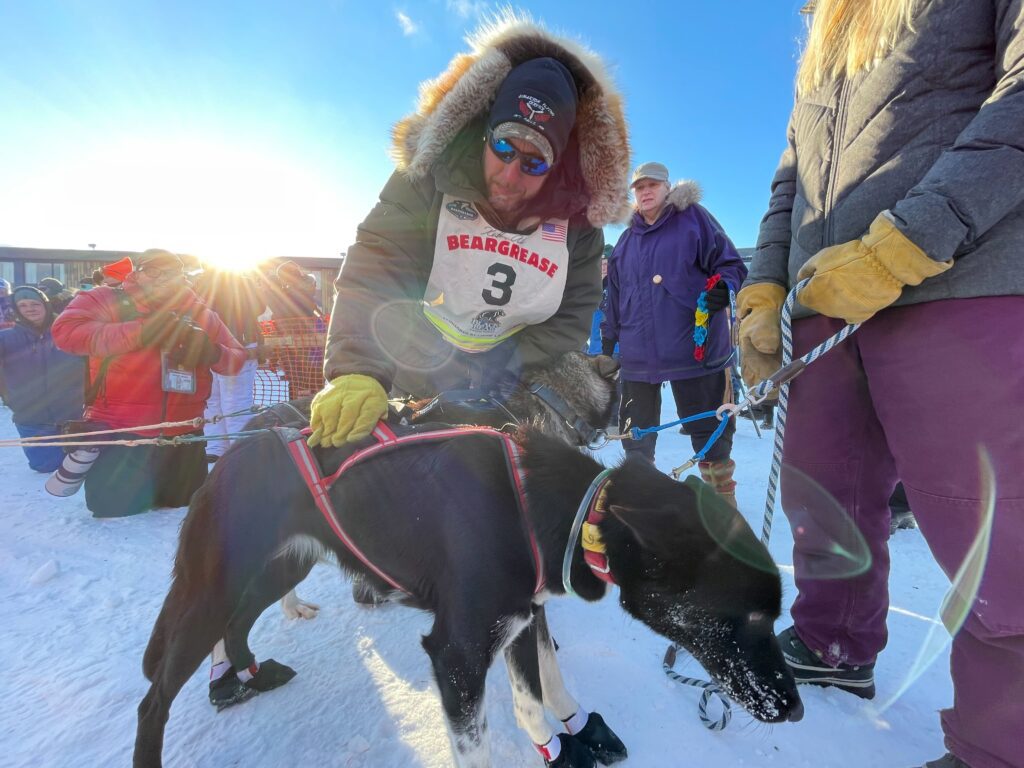 Anderson led for much of the race. Aili said he thinks he would have passed Anderson sooner if he had a more experienced team. Aili pulled ahead between Skyport, the second-to-last checkpoint, and Mineral Center.
"I'm happy for Keith," Anderson said. "I feel I made a few mistakes that I could improve on. I don't feel the dog team performed to its level."
Aili is from Ray, Minnesota and runs dogs out of Miles Ahead Racing Kennel with Erin Aili. The Ailis run Alaskan Huskies, which have been bred to be sled dogs.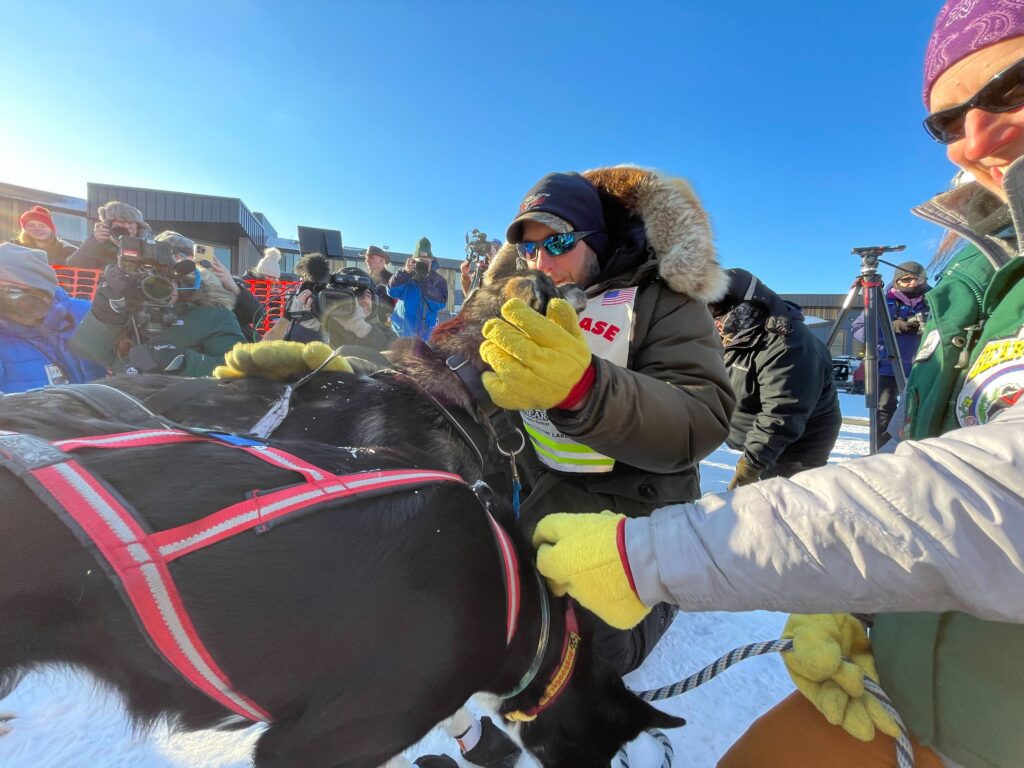 Aili is a returning champion, having won the Beargrease in 2006 with a time of 64 hours and 40 minutes.