Exploring Lake Superior: Apostle Islands kayak trip
Just two hours from Duluth, there are views you simply can't see anywhere else. And the best way to experience them is from the water.
Trek & Trail is one company that offers kayak tours among the Apostle Islands Sea Caves.
"So we're doing our 12:30 half-day sea caves trip, which is one of the basic trips that we offer. We spend about three hours on the water," Guide Stasz Kaszuba said. "Basically we leave from Meyers Beach, and we go out to the sea caves that are on the mainland. There's about six caves that we hit, depending on weather."
Highlights include the Keyhole Arch, which another guide said is the most photographed location on the Apostle Islands National Lakeshore. You can also kayak into a spot they call The Crack or The Crevasse.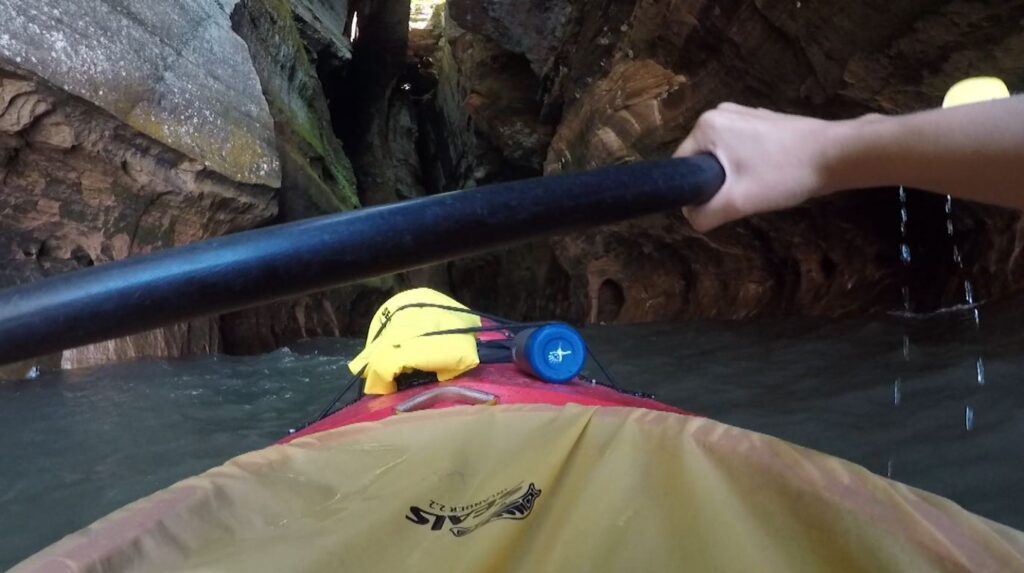 "Put it on your bucket list," Mary Blum of Madison, Wis., said. "Definitely nature's beauty at its best to see. Give yourself some kudos. Have confidence in yourself."
"You can do it," her husband Chris chimed in.
"It's an amazing trip. And we had a great time," Mary said.
Stasz said he often hears from people that it's a challenging trip but well worth it.
"It's a great experience, honestly. There's not much, you know, you can do like at these caves. They're very unique because of the sandstone that they're formed from. It makes very, very unique features," he said. "It's one of the most beautiful places in our area, in my opinion. And I think everyone should do it at least once in their lives."
Tours continue through the month of September, weather permitting.