Spooner Bookmobile "Bibliodragon" is on the road
The Spooner Memorial Library put a bookmobile called "Bibliodragon" on the road Thursday.
It's the first time since 1999 that small communities in Washburn will have a roving library serving them.
The cargo van's "maiden voyage" took it to Stone Lake Town Hall, Bass Lake Town Hall, and the Springbrook VFW. It will bring books to 13 townships around Washburn County. You can find the schedule here.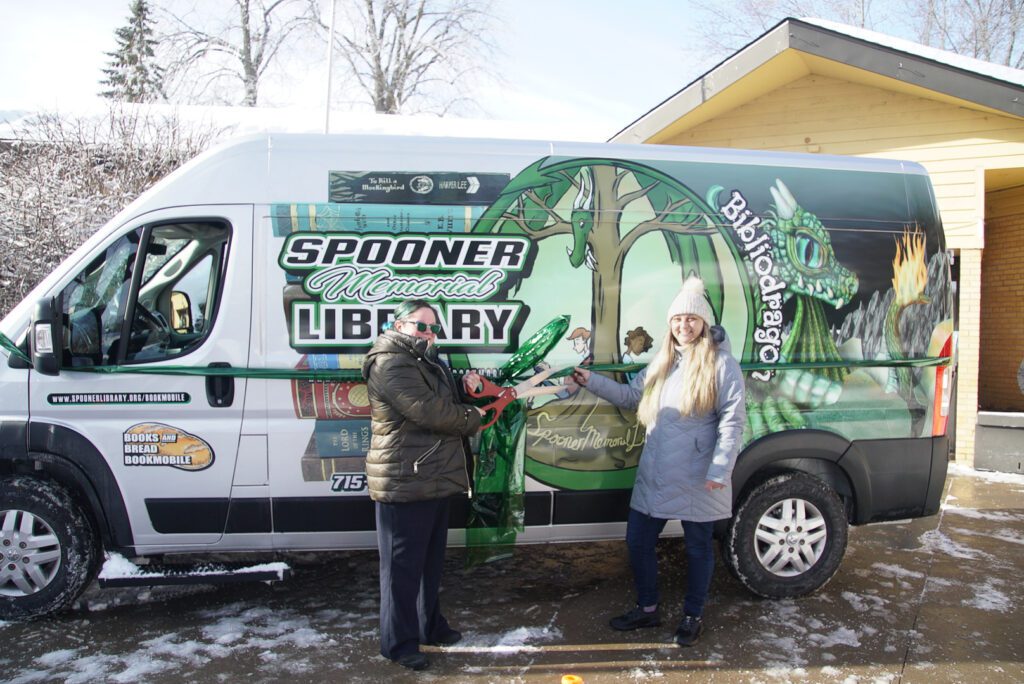 The "Bibliodragon" will also provide people access to library cards, extended due dates, hold requests, free WiFi, and more.
It also will fight food insecurity through a program called "Books & Bread." That began in 2021 and has since provided 4,000 people with free food through a drive-through distribution on the fourth Wednesday of each month.
This summer, the library hopes to bring the bookmobile to schools, nursing homes, and more.