Second-highest rainfall for September in Duluth
After below-normal rainfall throughout the summer, we finally got much-needed rainfall in the Northland.
With flash flooding and two daily records set, Duluth ended up with the 10.36 inches of rain in September. This is the second-highest rainfall for the month on record. 1881 still holds the record for the rainiest September in Duluth with 11.52 inches of rain. Normal precipitation for September in Duluth is 3.48 inches.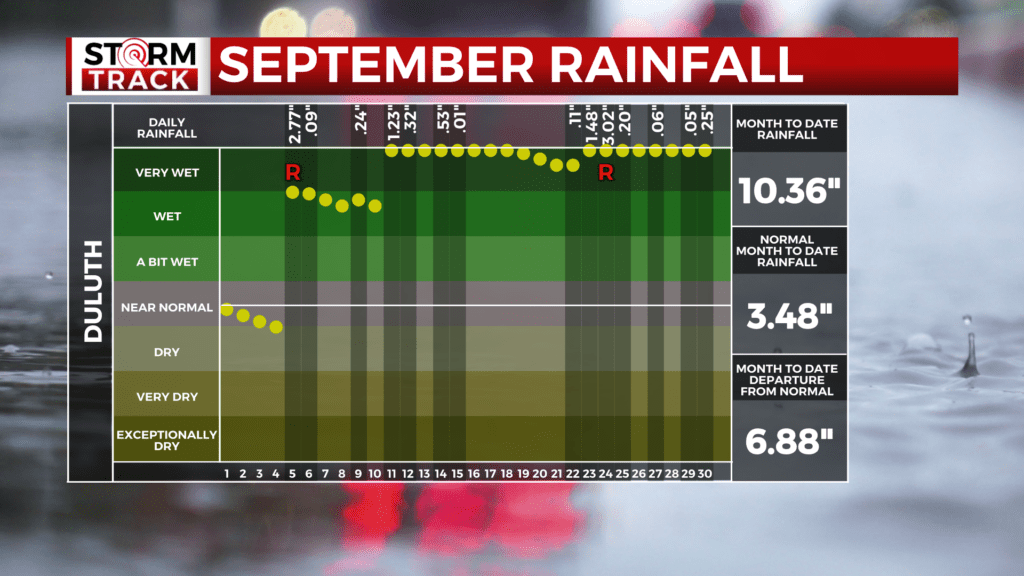 With so much rain in September, Duluth saw significant improvements in drought conditions, going from D-3 Extreme Drought to D-1 Abnormally Dry Conditions. Other locations in the Northland also had an above-normal amount of rainfall in September, just not as drastically as Duluth.
Hibbing had 6.62 inches of rainfall, which is 3.56″ above the normal amount of 3.06 inches. Drought conditions improved from D-2 Severe Drought to D-1 Moderate Drought.
Ashland set a daily record on September 5th with 1.74 inches of rain. Overall, Ashland ended up with 4.50″ of rain, which is 1.47″ above the monthly normal of 3.03 inches. With the extra rain, drought conditions improved from D-3 Extreme Drought to D-2 Severe Drought.
International Falls had the most normal month of the group. With 3.14 inches of rain, the border town was barely above the monthly normal of 3.00 inches. Drought conditions stayed D-1 Moderate over the course of the month.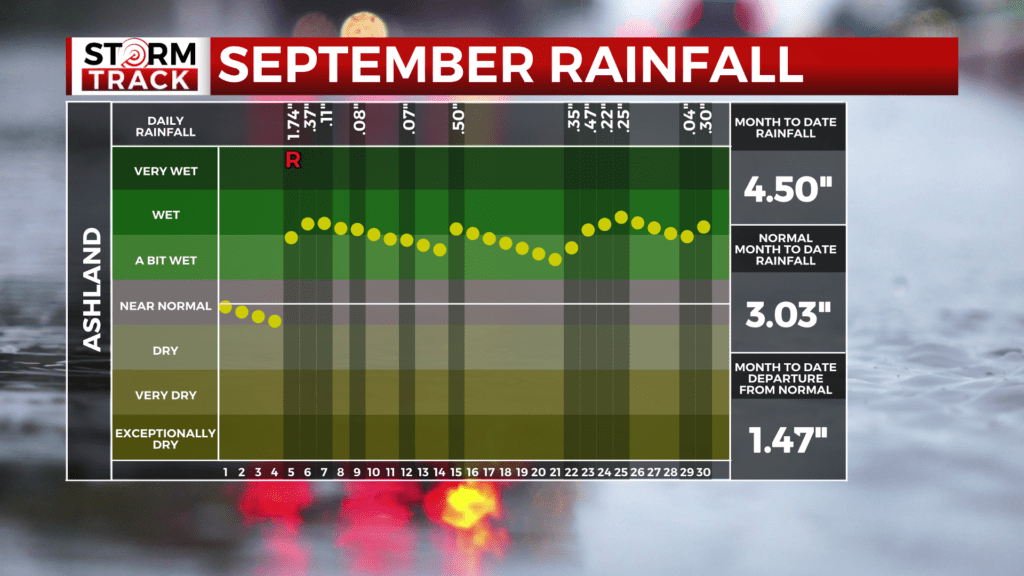 RELATED: September 28 Drought Update
In addition to the two days of record daily rainfall (Sept. 5 and 24), Duluth also set record daily highs on September 3 and 4. Despite the record heat, there were around as many days of below-normal temperatures in September as there were days of above-normal temperatures.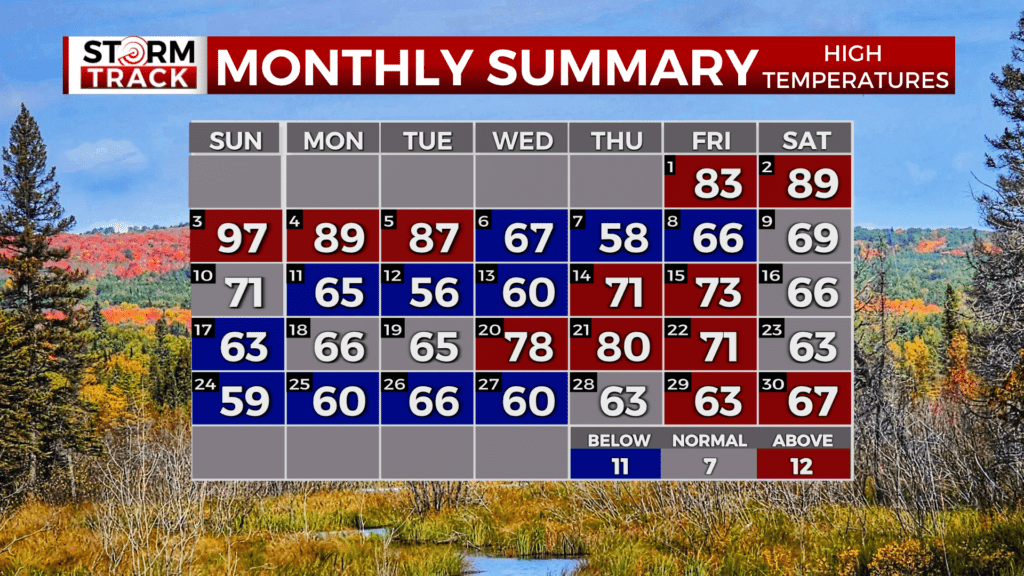 October will begin with temperatures up to 20 degrees above-normal, but we will soon see a return of seasonable temperatures as well as more wet weather. The latest forecast can be found at wdio.com/weather.