Voyageur Artists share spring exhibit of 'Abundance'
The Voyageur Artists are a group of about 40 painters, photographers, printers, and more, who collaborate to teach and support each other.
They're based in and around Two Harbors. Thursday evening, they opened a spring exhibit at Harbor Rail.
"Our theme this year was Abundance. So a lot of color and whatever the artist's interpretation of Abundance is," Voyageur Artists President Shelley Getten said.
The group has been around since 1962.
"One of the things that really drew me to this particular group is the mentorship," Getten said. "A lot of the older artists or established artists all just share their knowledge, and everybody is willing to teach everybody else what they know."
James Ellis, another member, is a landscape artist who works with oil paints.
"I primarily use the North Shore of Lake Superior as my subject matter," he said. "I can go outside, and I don't have to look for inspiration. It's all over the place."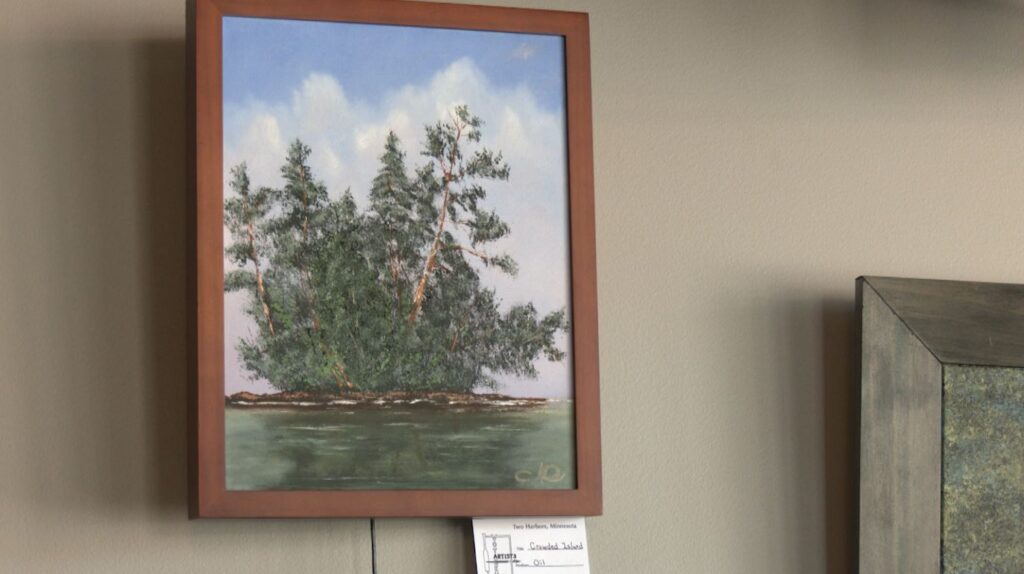 He agrees that the mentorship is invaluable.
"Every artist can teach another artist. No matter how long I've been painting, which has only been four years, they can teach you something," Ellis said.
The "Abundance" spring exhibit will be up at Harbor Rail in Two Harbors through the Heritage Days celebration in early July. For more information, Ellis can be reached by email.