'The king of instruments:' Group working to restore Denfeld organ
Regardless of what's on stage, the Denfeld auditorium is a show of its own, and waiting in the wings of this historic space is a Kilgen organ.
Regardless of what's on stage, the Denfeld auditorium is a show of its own. And waiting in the wings of the historic space is an instrument that hasn't been played in decades: a Kilgen organ.
"So a pipe organ is actually a wind instrument," David Rollin said. "The air comes in the toe and comes out the mouth."
He blew through the pipe to demonstrate. Each pipe only plays one pitch. Right now, many of them are not in place but in storage underneath the stage.
"These pipes are here because there was leaks in the roof years ago that did some damage, so the pipes were taken out and put in the trays and stored here for safekeeping," Rollin said.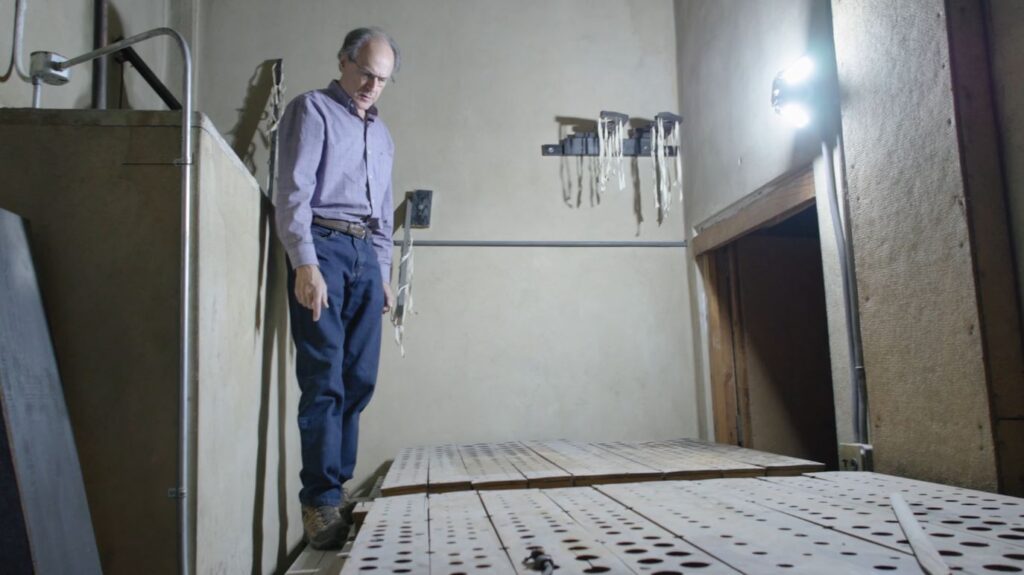 They belong in five chambers that are tucked away behind grates around the auditorium. Each division would work together to create a surround sound effect for the audience.
"As you play, you can feel it right in the middle of your chest," Carol Donahue said. "It gives you a thrill. You get the goosebumps. Not all instruments can give you goosebumps."
She would know. Donahue has been an organist for more than 50 years.
"'64-'65, I happened to be here playing 'Pomp and Circumstance,'" she said. "And that was a thrill for me and a real honor to be able to do that."
Now she and Rollin are part of the Denfeld Historic Organ Restoration & Preservation Alliance, a nonprofit group trying to breathe life back into the Kilgen.
"There's a few of us still alive and active that know what it's like," Donahue said.
The George Kilgen organ was bought in 1927 from the Capitol Theater in St. Paul. Residents, students, and merchants paid $25,000 for it.
"This instrument really is a one-of-a-kind," Donahue said. "It's important to Minnesota because there's only two organs in high schools. One is in Hibbing, and one is here."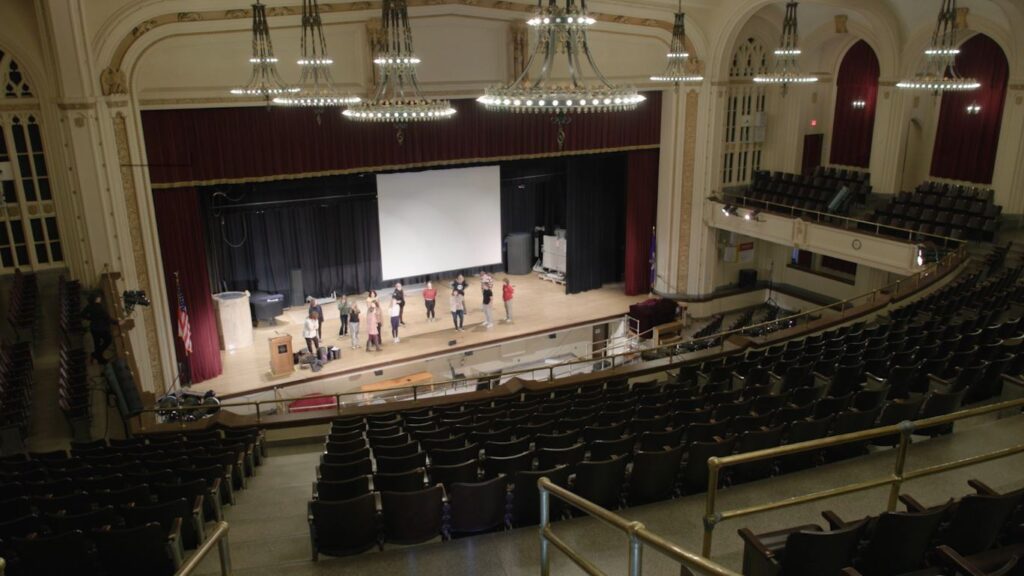 It's unique to have a civic organ, one in a public, non-religious setting. The Denfeld one has been played by the likes of Nat King Cole, Ed Sullivan, and Johnny Cash.
"This instrument is something that I think other organists that came before me and after, it helped them determine that they could possibly be an organist," Donahue said.
It was last played in the 1990s. Since then, some of the pipes have broken or bent, and the chambers have collected dust that will need to be cleaned out to play it properly. DHORPA is getting several restoration bids, which so far is estimated at around $1.5 million.
Right now, they are fundraising and looking for volunteer help.
"I think we need to honor that past. We need to honor the future," Donahue said. "And the only way we can do that is to maintain an instrument, keep it running, keeping it singing and celebrate the fact that this is in Duluth."
She would also like students to be part of making it sing again.
"Students can learn in their math, in their science, they can learn woodworking, engineering, electricity, metalwork, craftsmanship, design, architectural design. It goes on and on," Donahue said. "The physics of sound. Why bother making them this way? Because it creates a special sound."
The preservation alliance has a dream of hearing it again by the 100th anniversary in 2027. Donahue wants future musicians to experience the "thrill" of playing it.
"Really was a thrill because the whole room was filled with sound. And it comes back to you," she said. "It was an honor. Just an honor."
"It is the king of instruments."