Taste of Barnes showcases the variety of northern Wisconsin
Taste of Barnes is returning to Barnes Town Park June 17.
The event showcases the variety of food, businesses, artists, and more.
It starts at 9 a.m. Saturday, June 17, and continues through the evening. Everything is free with the exception of a 6 p.m. Heidi Pack concert, which costs $10.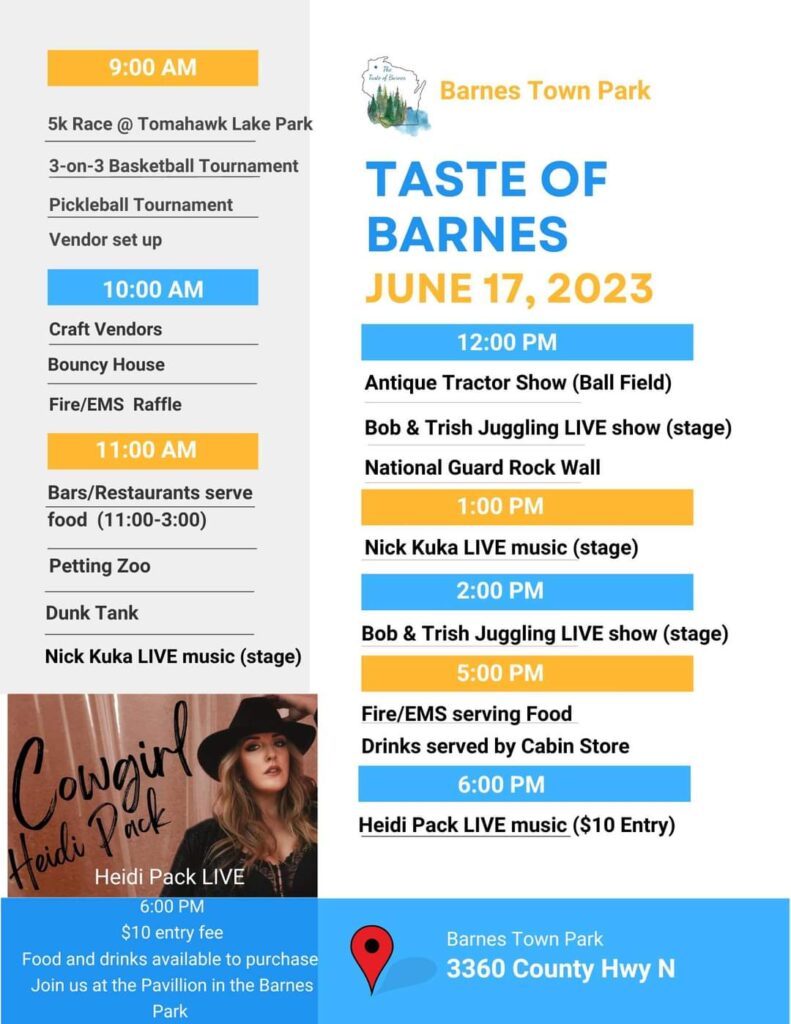 Find more details on the Taste of Barnes Facebook page.