Sisu Heritage getting ready for National Sauna Day
The Sisu Heritage organization in Embarrass, Minn., is getting ready for National Sauna Day on June 10.
Sisu Heritage was formed in 1987. The group is an affiliate of the St. Louis County Historical Society that focuses mainly on the Finnish heritage.
"National Sauna Day is a time to celebrate saunas," Marlin Bjornrud said. "Most people in the Embarrass area have saunas. I have two."
On June 10, there will be displays from five sauna companies and a driving tour to four local saunas, plus food, music, and games.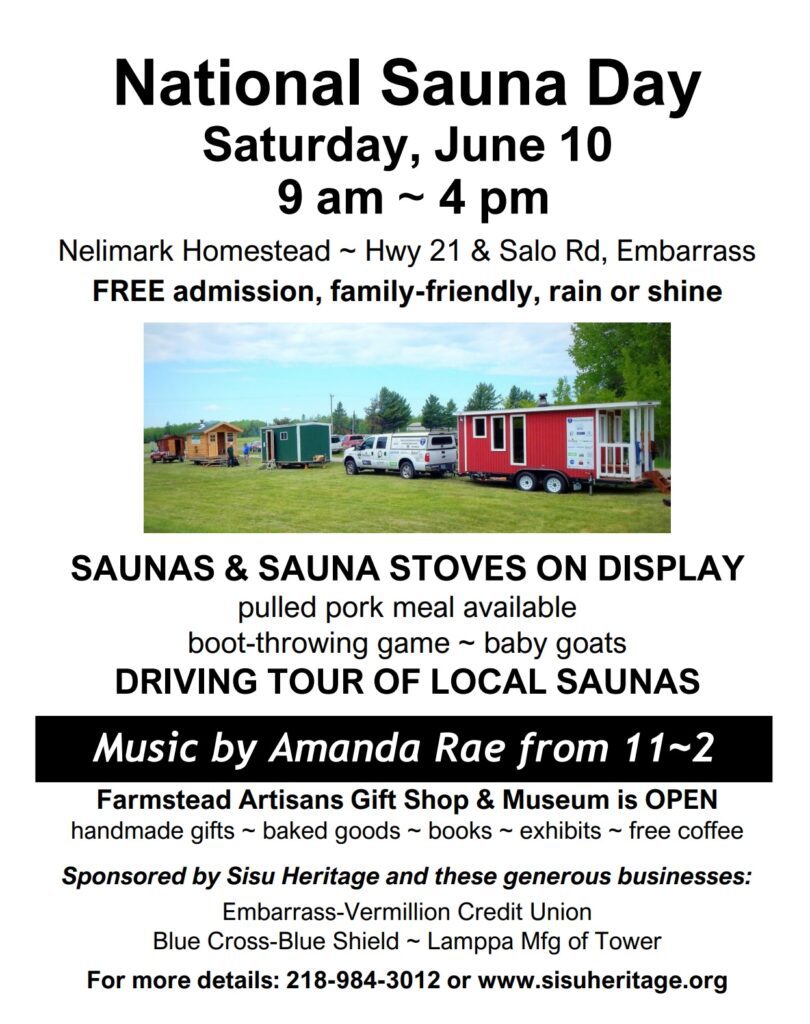 "They say that when the Finns homesteaded, the first building that they actually constructed was the sauna, before any of the others," because in the sauna " Bjornrud said.
The Nelimark Museum is also open to visitors Thursday through Saturday June through September.
Sisu Heritage is also planning a Community Night Out at the Seitaniemi Homestead. It goes from 4-6:30 p.m. on Sunday, Sept. 10. The property features a historic housebarn that the group says is the last of its kind. There will be a free concert, and donations collected will go toward the renovation of the building.