Hermantown high schoolers putting on family-friendly Haunted Hallway
The Hermantown Civility Club is putting a new twist on the Haunted Trail they've put on in the past. This year, they're turning it into a Haunted Hallway.
It's all planned, decorated, and acted by Hermantown high schoolers in the Civility Club or Student Council. This year, it's also a family-friendly event geared toward kids in kindergarten through 5th grade.
"It will be a bit more of a mild scare," Paxtyn Misiewicz, a junior, said. "Obviously, we were in the woods with the Haunted Trail, and that's pretty scary. It's dark out. It will still be dark in here, but everything will be toned down a little bit."
They will also have carnival games like a cakewalk, face painting, and crafts at the high school. It costs $5 to get in the door another $10 to take a walk down the Haunted Hallway.
"The money is going to community members in need, so the Dobinson, Dowd, and Dorothy family all lost a family member within the past year, so we're going to give them some of the money. And then the Freeman family just lost their house to a fire this past weekend, and so we figure that giving the money to them when they need it would be the best place for this money to go," Senior Jadyn Lind said.
A photographer will also take professional photos there. They're charging $15 and giving that money to the Hermantown PTO, which recently discovered theft of around $100,000 from their funds.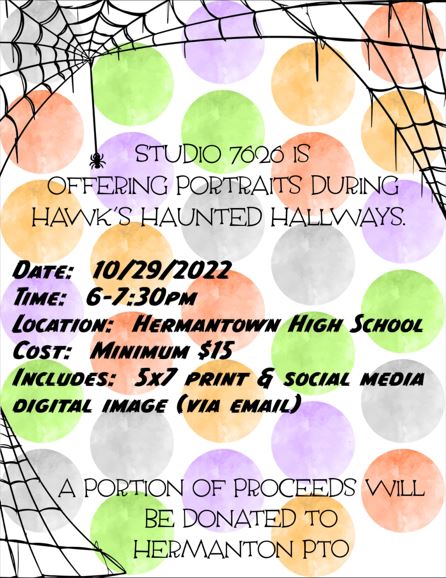 The Haunted Hallway and Trick-or-Treat Carnival goes from 6-9 p.m. Saturday, Oct. 29, at Hermantown High School.