Goats provide deeper stretch at Duluth Goat Yoga
Cuddles from 2-week-old baby goats may make yoga poses more difficult, but they also make them much cuter.
Duluth Goat Yoga provides a unique outdoor yoga class experience, complete with 30 mini goats eating, bleating, and climbing.
"About 10 years ago, I got to bottle-feed a baby goat for my daughter's birthday, and I was just completely smitten," Duluth Goat Yoga owner and "funtrepreneur" Angela Abernathy said.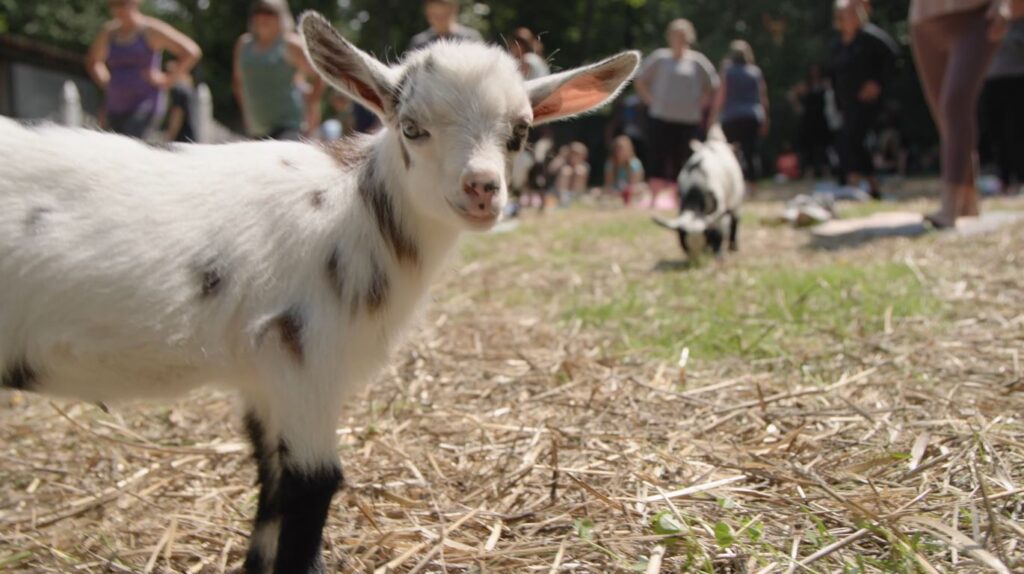 She later saw an actress on a talk show who mentioned the fitness trend of goat yoga.
"I completely lit up, and I wanted to give this feeling of awe and excitement to other people too," Abernathy said.
The goats will hop on people's backs in Tabletop and Child's Pose, deepening the stretch or providing a little hoof massage. Goat handlers encourage them with pellets of food.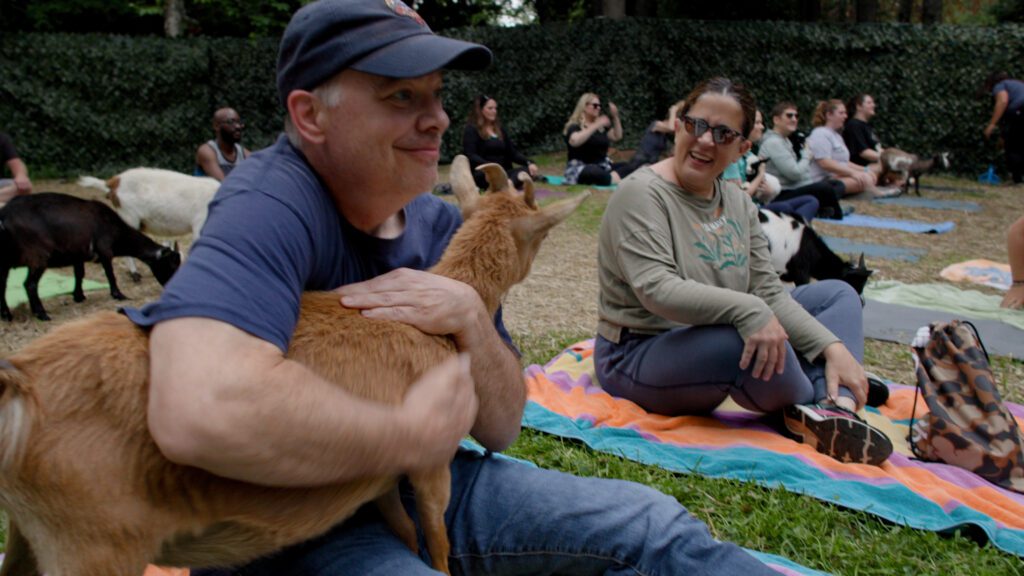 "Goats have been around people for thousands of years, just like dogs," Abernathy said. "And just like us, they're very food-motivated. So they can basically do almost anything for some yummy treats."
The yoga might not be the main draw, but every Saturday at 11 a.m., yogis and animal lovers are invited to about an hour-long instructor-led class for about $35. Children and students pay $20.
"Goats, they're just really spontaneous," Abernathy said. "I love their eyes and they're just super sweet. Their temperament is a mix between a dog and a cat, so they're friendly."
Duluth Goat Yoga also does private parties, bachelorette parties, and team-building events. They have a Facebook and Instagram page where they share updates.