Around Town – Oct. 13, 2023
[anvplayer video="5195962″ station="998130″]
October is a busy month of events, and this weekend is no exception.
Freedom Farms Big Tent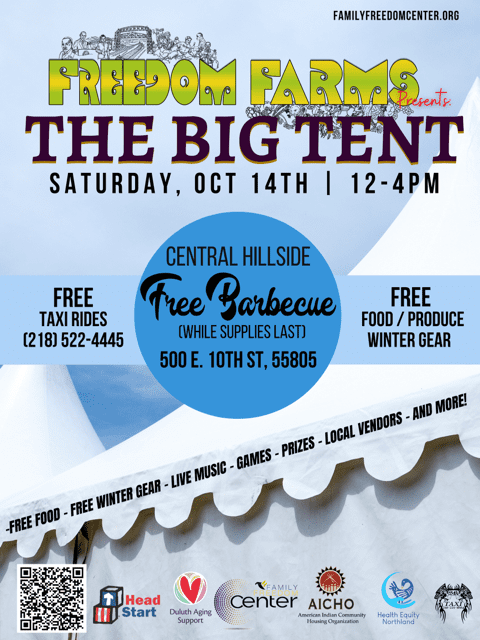 Every October in Duluth's Hillside neighborhood, the Family Freedom Center has an event to get folks ready for the winter ahead. The big tent will be up from 12-4 p.m. Saturday in the parking lot at 500 E 10th St. with free food, produce, and gear. Local vendors will also be there selling, and other organizations will have resources.
An Evening with William Kent Krueger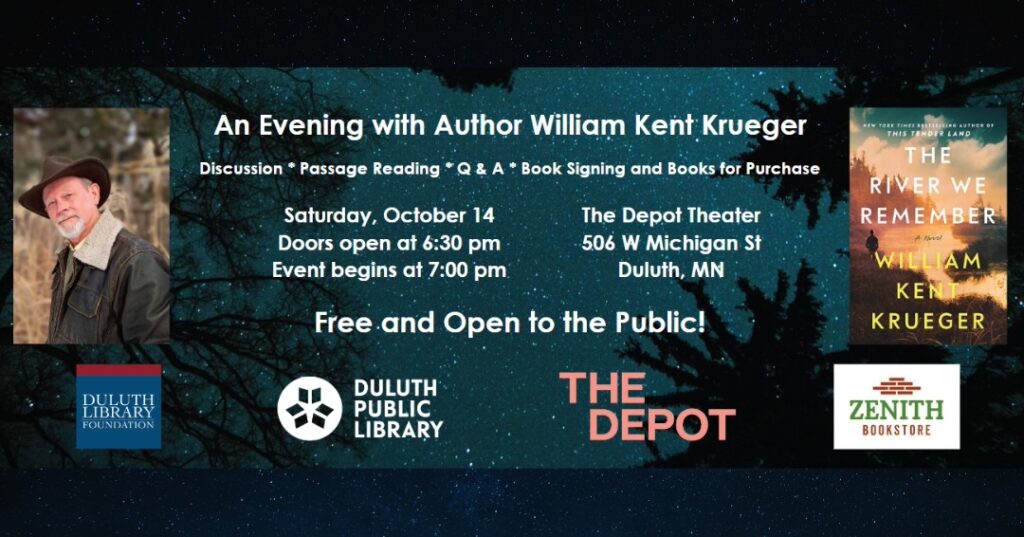 At the Depot Saturday night, Minnesota author William Kent Krueger is in town. He'll present his new novel, "The River We Remember." The Duluth Public Library, the Duluth Library Foundation, and Zenith Bookstore are putting it on. It is free.
World of Accordions concert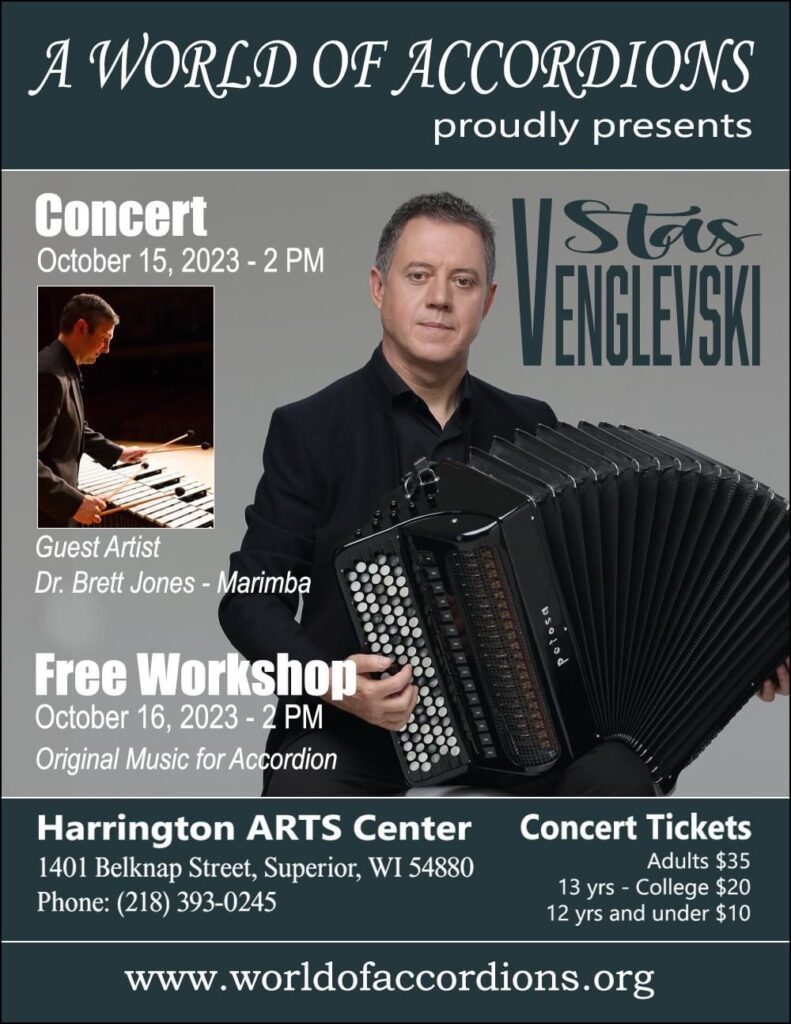 World of Accordions is hosting a concert at 2 p.m. Sunday afternoon at the Harrington ARTS Center. Stas Venglevski will play. Tickets cost $10 for kids, $20 for teens, and $35 for adults. It will be followed by a free workshop on Sunday.
Bonus events:
Solomon's Treasure ATV Poker Run Fundraiser: 9 a.m. Saturday, Oct. 14, at Jim's Sports Club in Chisholm
"Everyone Can Bird:" 9:30-11:30 a.m. Saturday, Oct. 14, at Hawk Ridge
Boo at the Zoo: 10 a.m. – 4 p.m. Saturday, Oct. 14, at the Lake Superior Zoo
Tom Cawcutt Trio: 2 and 7 p.m. Saturday, Oct. 14, at the Encore Performing Arts Center in Cloquet
Duluth Folk School open house: 4-7 p.m. Saturday, Oct. 14 at the Duluth Folk School
Blues & Brews Festival: 6-8 p.m. Saturday, Oct. 14, at the Bay Area Civic Center parking lot
If you have an event you'd like to be considered next weekend, email thelift@wdio.com.