Around Town – June 9, 2023
Summer events are coming back around, so here's what's happening Around Town.
Cook's Annual Timber Days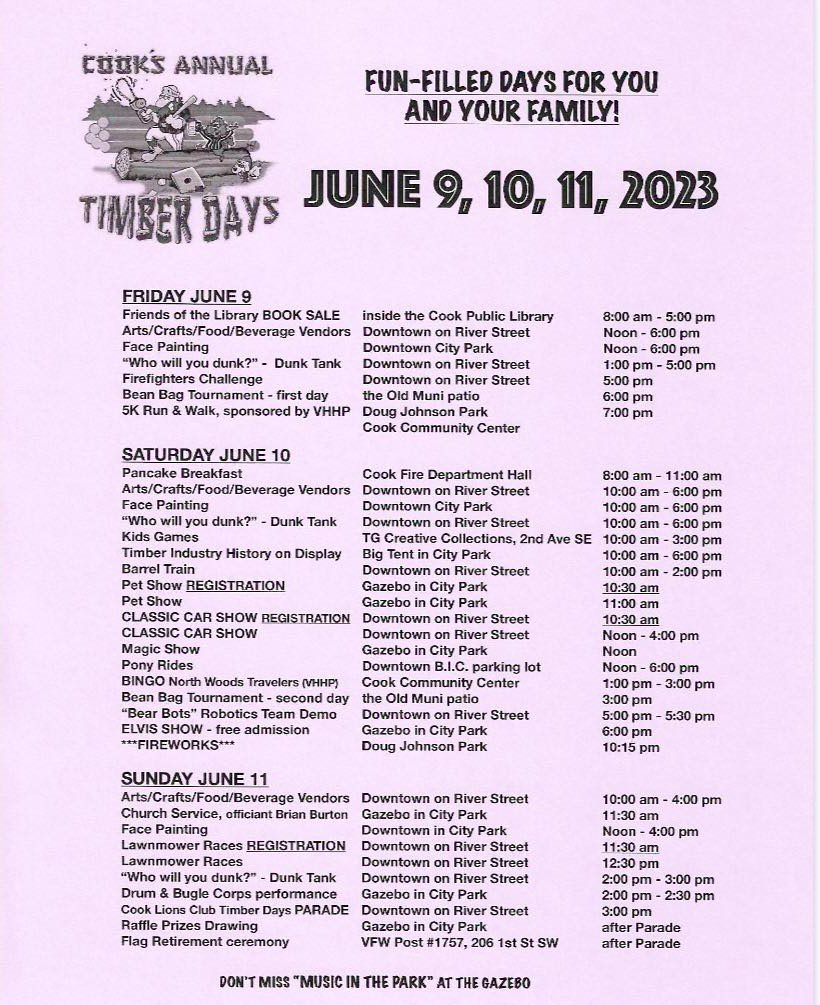 Cook's Annual Timber Days return June 9-11. They'll have a parade, lawnmower races, fireworks and more. Get more details on Facebook.
Run-A-Muck Lucky Duck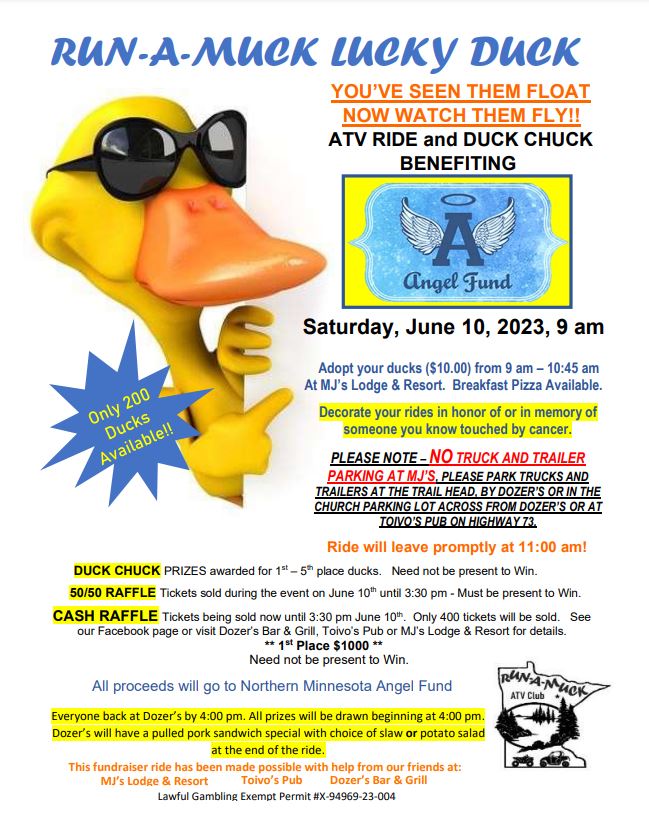 In Pengilly, it's the 3rd annual Run-A-Muck Lucky Duck event. There's an ATV ride starting at 11 a.m. and a "Duck Chuck." Riders are encouraged to decorate their ATVs in honor of someone who's been touched by cancer. Proceeds from the 2023 ride will go to the Northern Minnesota Angel Fund, an organization that offers financial assistance to individuals and families in northeastern Minnesota with expenses connected to a cancer diagnosis or treatment that are not covered by insurance..
Lake Bemidji State Park's 100th birthday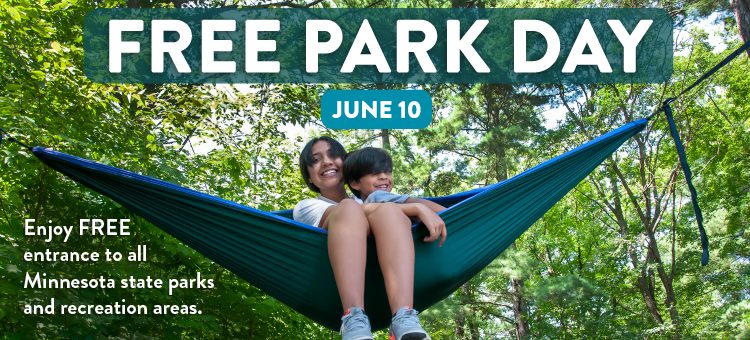 Lake Bemidji State Park is celebrating its 100th birthday in conjunction with Minnesota Free Park Day. There are no vehicle fees for all 75 Minnesota state parks. There will be a summer picnic, live music, and an archery program at Lake Bemidji State Park. Plus, Minnesota DNR staff say June is a great time to explore one of the park's main attractions: the Bog Walk.
Duluth-Stämman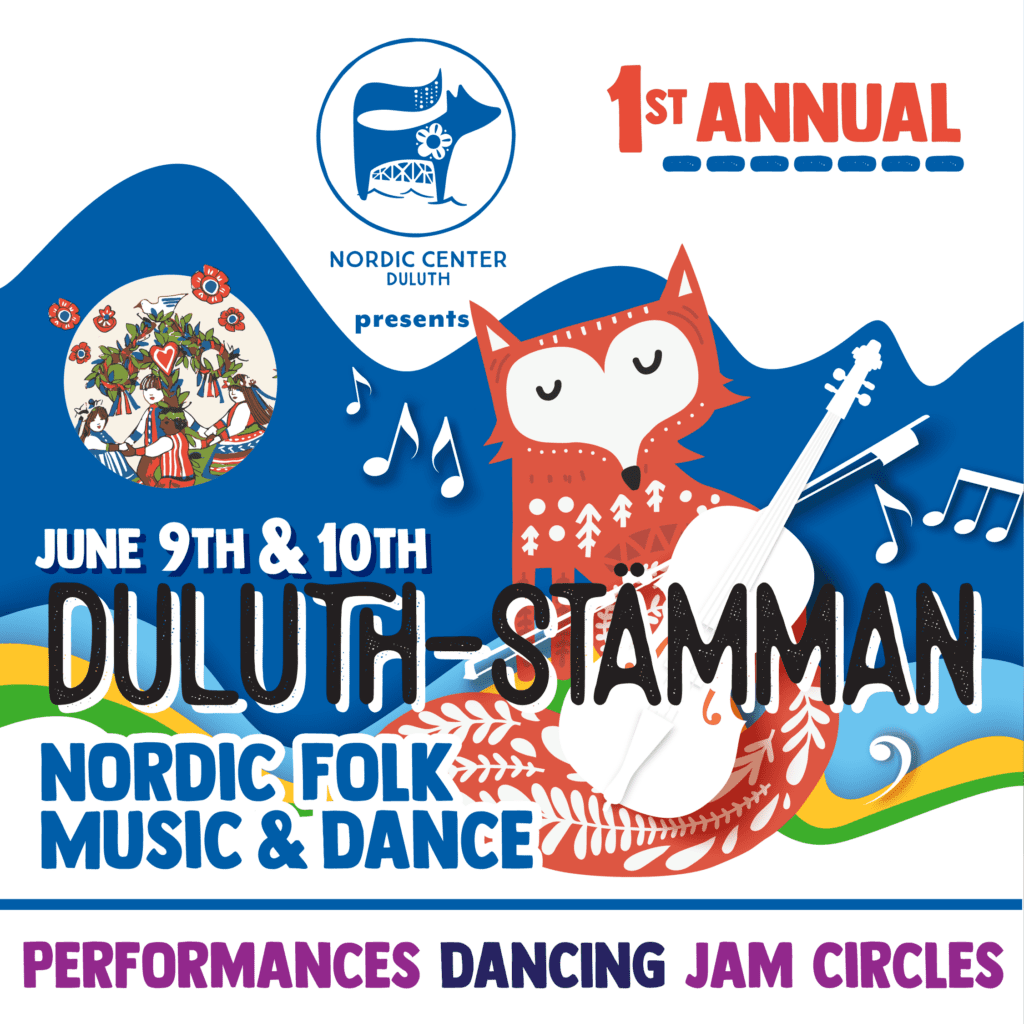 The Duluth-Stämman Folk Music & Dance Festival runs from 7-11 p.m. Friday and 9 a.m. to midnight Saturday at Peace Church in Duluth. Attendees should expect more than 90 musicians and kids activities and workshops.
If you have an event you'd like to be considered next weekend, email thelift@wdio.com.