What the city of Duluth want residents to do with all this snow
With recent snow being over two feet, people want to know what the city of Duluth's expectations are for residents. Since sidewalks and roadways having several feet of snow, its becoming more difficult for people shoveling and snowplows.
Ryan Glenn, a Duluth resident talked about some of the issues he and his son Ezra had, due to the amount of snow. "I've mostly just had to cancel things like it's snowing currently or my car is stuck in the parking lot. It's been a long winter. We're stir crazy. But reach out, talk to each other. We're not alone in this." Glenn said. "We've had some difficulty getting into childcare throughout the winter and with the mountains of snow basically everywhere, it's hard to get out and do anything with him. I'd love to go play in a park or anything, but pretty much everything has a like giant hill all around it, so it's hard to get into anywhere to find activities."
The city of Duluth is reassuring residents that there is a low chance for a snow emergency, but they do have a couple reminders. Geoff Vukelich, the street maintenance operations coordinator, with the city of Duluth talked about the issue. "Definitely understand that's a lot of snow and it's been a very difficult year for residents especially for the ones that are living in those urban areas. But a few other tips, too, would be it maybe not shovel the last two, 3 to 4 feet of your driveway or sidewalk until after. The snow comes by what that basically does, it creates like a small dam and it allows less snow to actually enter your driveway." Vukelich said.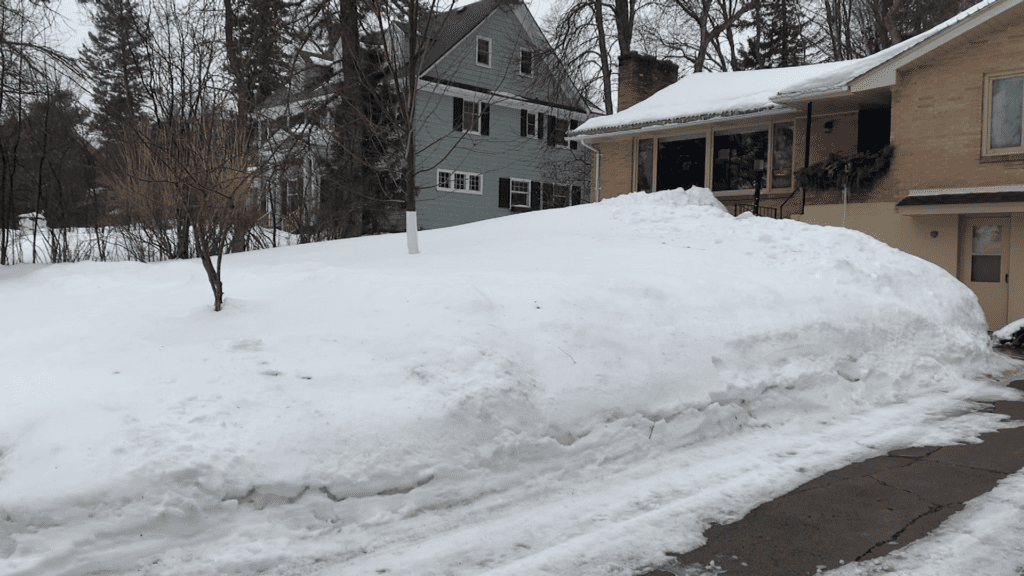 Vukelich said although it's challenging the city of Duluth needs to work together to keep sidewalks clear for people with mobility issues. "Just remember that if you think you don't need to move your car, you're not just affecting yourself. You may be kind of negatively impacting your neighbors. Please don't follow our plows either. I know that's one thing that people like to do because they think we're going to get out. Our plows a lot of times go block by block. So we have to turn around and then in a lot of times we make you have to turn around and drive back out." Vukelich said.
For more information you can look on the city of Duluth's website. We will update more information about the snow fall happening in Duluth.