Water main break at Miller Hill Mall, mall now reopen
[anvplayer video="5195854″ station="998130″]
UPDATE: The Miller Hill Mall has now reopened.

The Miller Hill Mall is closed due to a water main break. With a sign posted on the main entrance door, mall officials are hoping to re-open by 12:00pm Thursday.
According to signage, Mall management has sent email communication to the tenant's emergency contacts on file.
The signage also says, "If you are an employee and are able to work without water or a restroom break, and your employer allows it, you may enter through [an] employee entrance."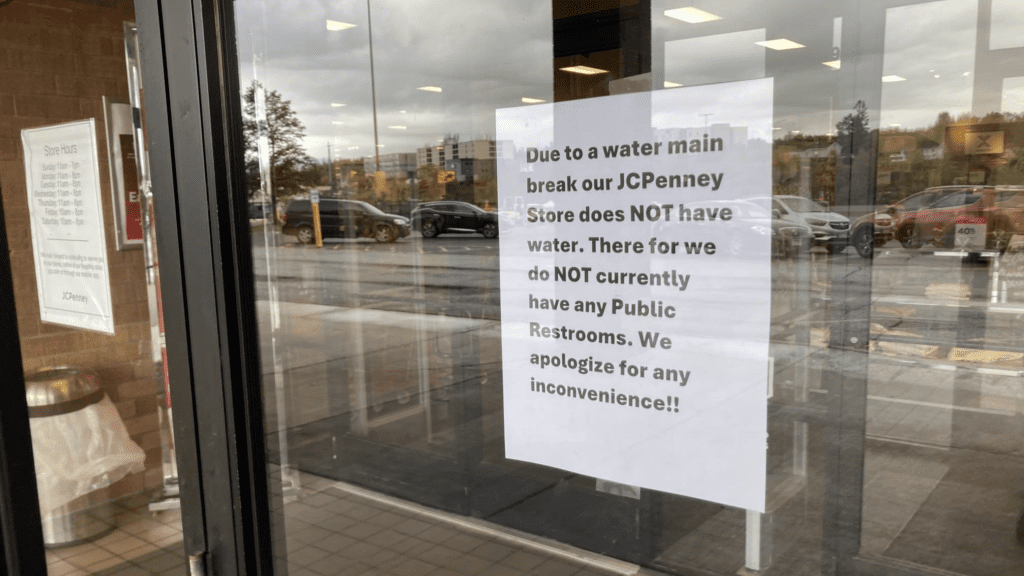 JCPenney had an additional message posted, saying "Due to a water main break our JCPenney Store does not have water. Therefor we do not currently have any public restrooms. We apologize for any inconvenience."
Some exterior stores are operating without water, but this means no public restroom access.
Update: As of 1:30pm, WDIO News heard from a customer, crews are at the mall working on the water situation. The Mall is closed to shopping, unless the store has an outdoor entry – like Barnes and Noble and JC Penny. Although, the Mall is hoping to open up after 2:30pm. WDIO is trying receive any other information from Miller Hill Mall officals.