Three road detours or closures begin in Duluth on Monday
Residents and motorists need to be aware of a few detours and road closures beginning on Monday, May 15 in Duluth neighborhoods.
According to the the City of Duluth, a portion of N 10th Avenue E between First and Second Streets will close to traffic on Monday to allow for ongoing construction work at St. Luke's Hospital. Signs will be placed in the area to direct traffic to detours around the closure.
City officials also say there will be a short-term partial road closure for portions of 6th Avenue E that should last one week. They say utility work for the new Brewery Creek Apartment project will require a partial road closure in the area north of 4th Street and 6th Avenue E. Both northbound lanes of 6th Avenue E will be closed, according to a release from the City. One southbound lane will also be closed. Motorists will be able to use one southbound lane. Signs will be put out to mark the detour.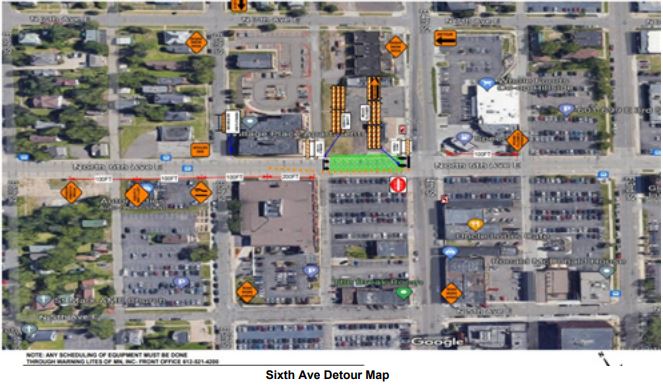 There will also be a detour for a portion of Michigan Street beginning on Monday as well. This temporary closure will affect eastbound traffic on Michigan Street at 27th Avenue W. The closure is needed for utility work on the building at 102 S 27th Avenue W. One lane of westbound traffic will remain open during this detour. This closure is expected to be in place Monday, May 15 to Monday, May 22. Traffic will be detoured to W Superior Street and businesses will remain accessible to local traffic.