Storm Update: Superior National Forest, damage trees and power lines in St. Louis County
Storms blew through the Hoyt Lakes, Gilbert and Aurora neighborhoods on Tuesday evening. According to St. Louis County officials, strong winds resulted in a significant number of trees and large branches coming down across the region.
On Thursday, the Superior National Forest (SNF) released an update on damage done inside the Forest from the storms on Tuesday, September 5. The SNF says there was damage from Hoyt Lakes northeast across Highway 1, to just north of Isabella. Over the next few days, Forest Service crews will clear roads, trails, and recreation sites.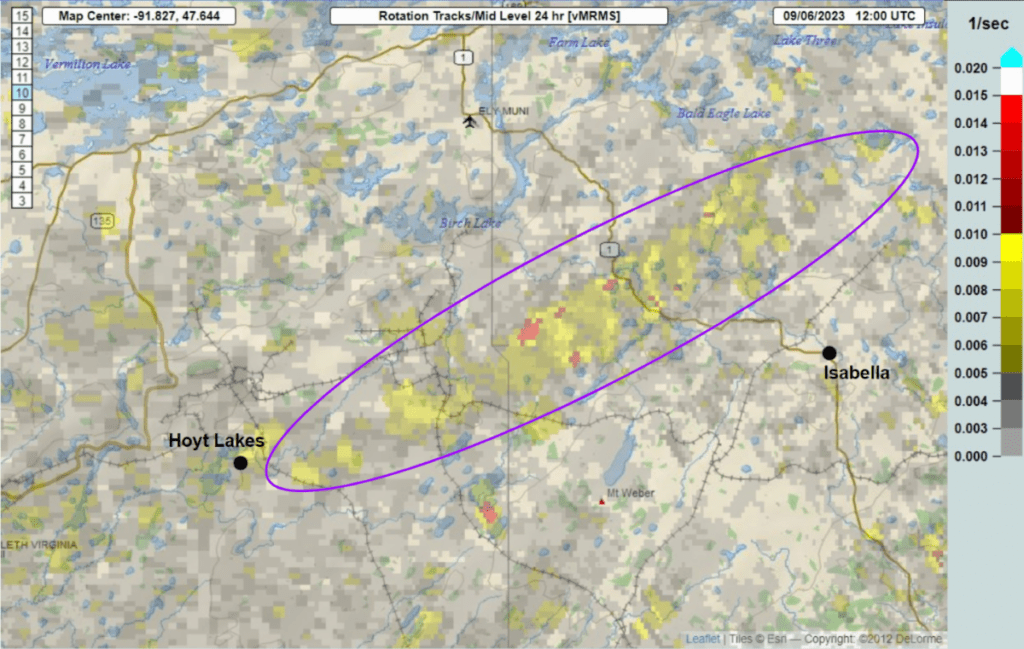 The SNF asks the public to be very cautious in the area, as trees may be partially or completely blocking roads and trails.
Superior National Forest roads that are currently affected and impassible at this time include:
Moose Line FSR 130
Deep Lake Road FSR 1491
FSR 113
Bandana Lake Road FSR 383
Dunka Lake Road FSR 112
Pitcha Lake Road FSR 110
Forest officials say the Boundary Waters Canoe Area Wilderness was "nominally affected."
As Forest roads and trails are cleared the SNF will post updates on the Superior National Forest's social media accounts – Facebook (https://www.facebook.com/SuperiorNF ) and X (https://twitter.com/superiornf ).
St. Louis County Public Works crews responded Tuesday night and again this morning to assess damage. Initial reports include more than 200 trees down on Bass Lake Road alone.
The National Weather Service also reports significant damage near Skibo, north-northeast to possibly Highway 1 west of Isabella. They say as of Wednesday morning, they do not have any reason to suspect a tornado, but will share an update after they survey the damage.
Storm Track Chief Meteorologist Justin Liles says the winds in this area were reported at 50-60 mph.
RELATED STORY: September 5-6 rain reports
St. Louis County Sheriff Gordon Ramsay shared a few photos from the Bass Lake Area where many trees blocked the roadway. Sheriff Ramsay says "Emergency Management is reaching out to townships, cities and the electric co-ops to conduct a preliminary damage assessment. This assessment is for public infrastructure only. Public infrastructure includes roads, bridges, culverts, wastewater treatment, plants, etc."
County officials ask for the publics help in checking on friends and neighbors.
Francine Tryon contacted WDIO News and said there are trees down on almost every street in Hoyt Lakes. She shared some of her photos with WDIO on social media.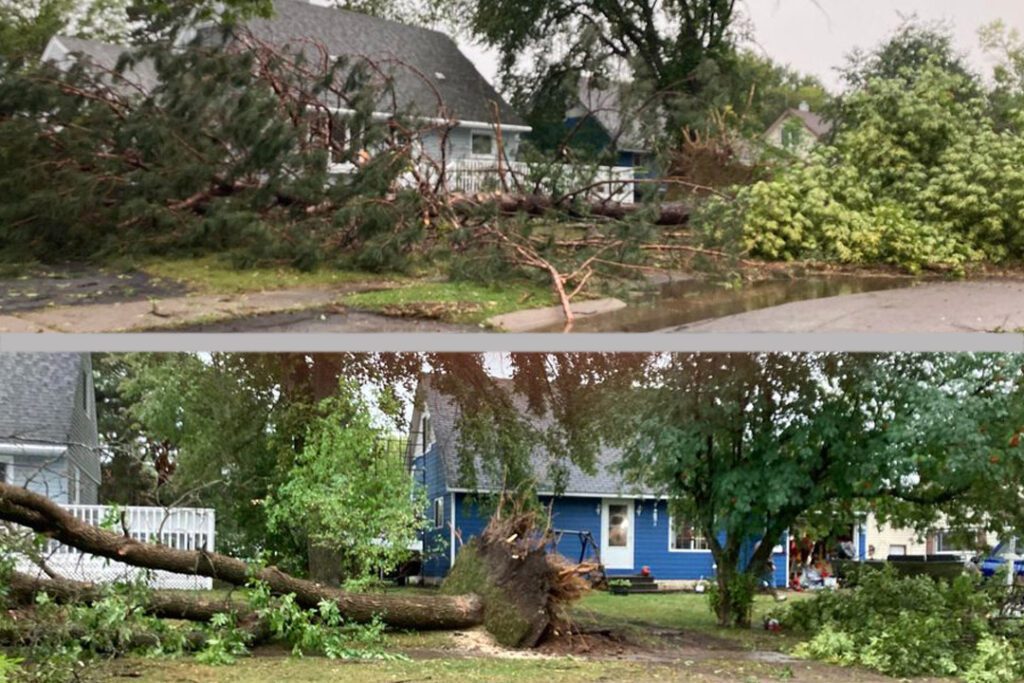 Public Works crews are working in cooperation with Lake Country Power and other utility companies, as there are numerous downed power lines mixed within the trees.
The public are asked to stay away from any downed power lines, and to call 911 to report unsafe road conditions.