Minnesota's regional premiere of 'Kinky Boots', opening at the NorShor Theater
Duluth Playhouse's production of the Tony winning musical Kinky Boots, is opening July 14th and running through the 30th. It also is the Minnesota regional premiere of the musical.
The story follows Charlie Price after inheriting his father's shoe factory. However the Price & Son shoe factory has hit hard times and Charlie needs to find a way to save the factory. That's where Drag Queen Superstar Lola comes into play. After bumping into each other Charlie and Lola become great friends and work together to create Kinky Boots.
For ticket information for Kinky Boots you can check out Duluth Playhouse's website.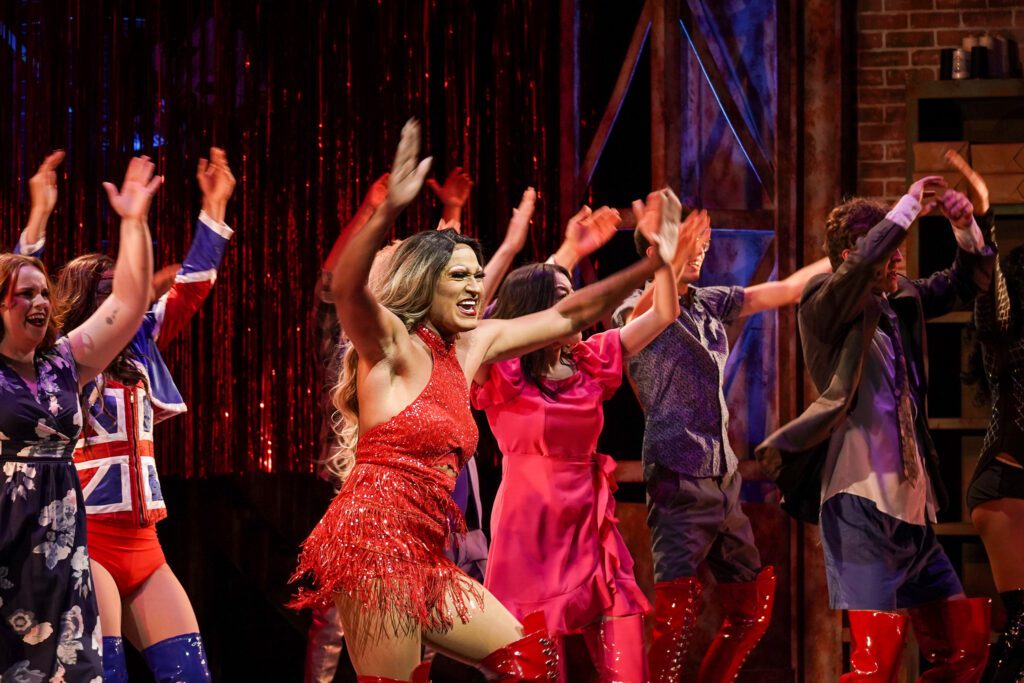 The cast is very excited to be a part of history as they open the show. Although Kinky Boots has toured in Minnesota, it has never been put on by a regional theatre company like the Duluth Playhouse.
"To be the first Lola in Minnesota is crazy. It's a dream come true," says Mitchell Douglas. For them, Lola has always been a dream role after they saw it on Broadway."
"In the first opening scene, I just say this little black kid coming out in these red high heeled pumps and I instantly started bawling," they said.
Playing a lead character in any musical is a lot of work, let alone a drag queen lead. Mitchell explains saying, "I have a 13 minute break in the top of the show, but then I am in it. From then on I have nine costume changes… and those are wigs into heels into- I come out as a boy, I come out as a queen."
---
WATCH: WDIO's own Kenny Johnson is in the ensemble cast of 'Kinky Boots.' He provides a behind the scene take on the production:
---
Both Nathan Meyer who plays Charlie and Hope Nordquist who plays Lauren are both excited as well.
Hope says, "To be apart of a regional premiere of a well known show is really exciting. And for a show that is a celebratory of queer identities as this one is it truly an honor to be apart of."
Throughout the show the Price and Son factory works are exposed to a part of queer culture and the audience gets to learn about the culture along with the characters.
Nathan even says he is learning more about queer people throughout the show. "I think it's applicable to my own life in many ways because I think I am someone who is also always learning [and] always being committed to learning about queerness."
"And I'm really happy Duluth is making this statement with this show," says Mitchell, "At the end of the day there's a really special message behind it- behind the drag, behind the artistry that I'm really excited to bring to Duluth."