Superior to hold Fourth of July Celebrations
The City of Superior is preparing to celebrate with their 26th annual Fourth of July Celebration. The festivities begin with a parade on Tuesday, July 4th at 11:00 a.m. on Belknap Street.
Organizers say the parade will start on Belknap at Mortorelli Drive and end at Ogden and North 12th Streets. The parade will take place rain or shine.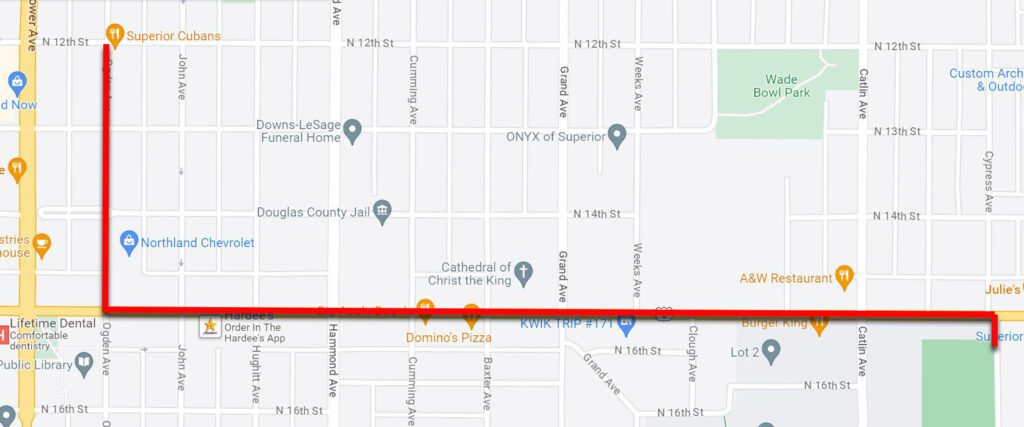 The Dennis VanAlstine Memorial Car and Motorcycle Show will follow the parade at 1 p.m. on Tower Avenue from Belknap to Broadway Streets. Over 200 cars and motorcycles will be on display. Live music from Flipside at 1 – 3 p.m. on 12th and Tower and PB&J will perform from 1-5 p.m. on 13th and Tower. There will be a Border Town Betties Pin Up Contest at 3:30 p.m. Awards and prizes will be given out at 5 p.m.
Additional fun will continue at Barker's Island with an F-35 flyover from the 115th Fighter Wing out of Madison, Wisconsin at 5:30 p.m.
LIVE MUSIC:
6:00 p.m. – Born Too Late
8:15 p.m. – South of Superior, stopping for the fireworks, then continuing until 11 p.m.
There will be ten food and beverage vendors serving up treats starting at 4pm.
PARKING: Barkers Island Festival Park parking lot will be reserved for DOT issued ADA parking permits, bands, and vendors only. All others may park in the designated area on the grassy area just before entering the island. People are encouraged to carpool, bike, or walk to the event, when at all possible, to avoid traffic.
Officials say if there is severe weather, the Car Show, Barkers Island Celebration, and Fireworks will be moved to Monday, September 4, 2023. Check the City's website or Facebook page for cancellations and updates.