St. Mary Star of the Sea pie social fundraiser for window repairs
The St. Mary Star of the Sea Church in Duluth held a fundraiser to help raise money to repair their 117-year-old stained glass windows. St. Mary Star of the Sea Church's "Pie Social Fundraiser", had visitors choose from six homemade pies, including gluten-free options, as well as coffee, tea, and lemonade. 
"We have a raffle that we're doing of a picture of the Holy Family at Bethlehem and that they're getting some good support there as well as the silent auction," Renee Zurn, the president of the Holy Rosary Society said. "We have many talented artists in our parish and so they each donated a few items for us to use as another way of raising money for our windows."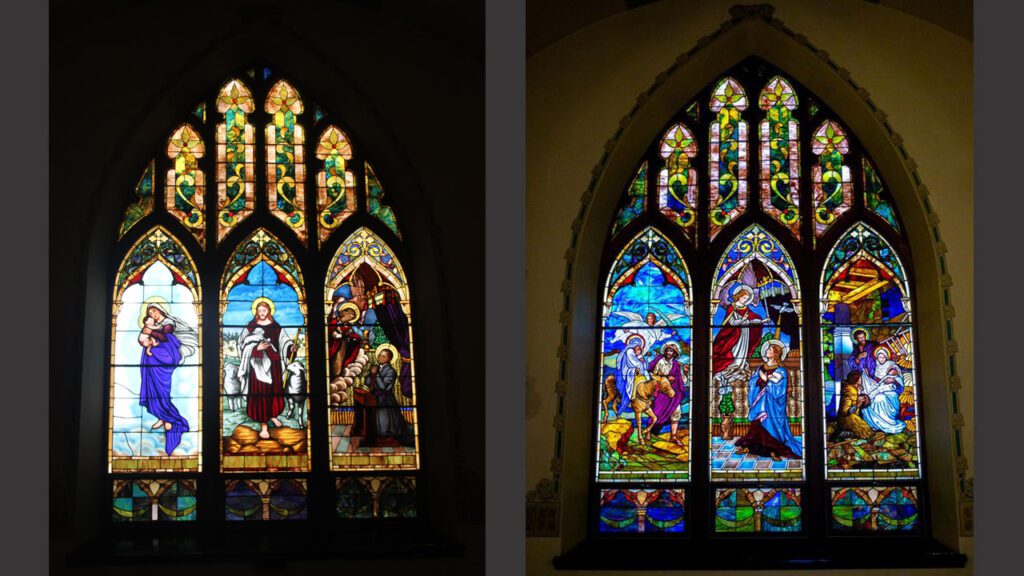 Zurn talked about how the old windows are in need of repairs, made obvious during the winter months.
"This winter we realized that our 117-year-old stained glass windows were in need of repair. People may not know this, but glass, especially older glass, flows. And so they were actually bending and pulling away from their support." Zurns said.
Church members brainstormed ways to raise money to help offset the expense. The Holy Rosary Society decided having a pie social would be the way to go.
"Because we all like pie, and we couldn't think of anyone who didn't like pie," Zurn said.
For more information about St. Mary Star of the Sea Church you can look here. For other stories happening in Duluth visit the Duluth Community page.