Moose Lake launching citywide project for positivity
Story originally posted October 18, 2021
In Moose Lake schools, a project of positivity is spilling over from classrooms into the community.
For nearly 15 years, since even before he worked in Moose Lake, science teacher Brad Hubred has been passionate about suicide prevention and teaching lessons that go deeper than the periodic table.
"I started writing letters to my students, and I wrote each one a one-page letter," Hubred said.
Every year, he spends hours writing a personalized letter to every student.
"It's been a whirlwind, but it's definitely worth every second that I spend doing it," he said. "It's one of the most powerful things that you could ever do for the kids."
Brodie Kuhlman, now a 9th grader, got one a few years back.
"It made me feel really good just because even if you're one of the quiet kids or a popular kid, the teacher and everyone can pick out little things," he said. "It can really make you feel good about yourself."
Jillian Wilson, a 7th grader, remembered her letter telling her she is goofy, smart, and nice.
"It made me feel kind of cared for and appreciated," Wilson said. "I really liked it."
A couple years ago, Hubred paired his personal effort with a national one, blueribbons.org. It's a project that seeks to spread positivity. When someone is honored with a ribbon, they're also told about the positive things others see in them.
"If you don't hear the positives, you're never going to know that you're worth it. And so that's where the ribbon is really impactful," Hubred said.
Now Charlie Borak, a language arts teacher at Moose Lake, is on board too.
"I think it's just how a ribbon gives people the courage to say something that shouldn't feel so uncomfortable but for so many of us is," he said.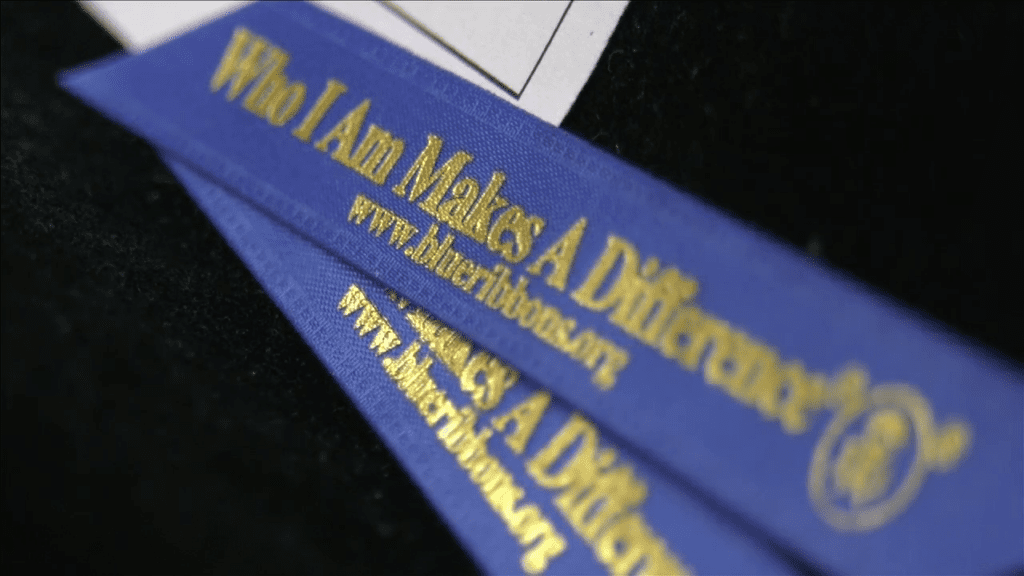 Starting this week, the effort is spreading beyond the school walls. Moose Lake is becoming the second "Blue Ribbon City" in the world. Hubred attended the launch of the first one in Carlsbad, California.
"It's really neat to be able to go out and just honor people and tell them how you feel," he said. "So it has opened me up to be able to be more myself in the community."
He now has 5,000 blue ribbons to make sure all of Moose Lake can be honored.
The citywide effort launches at 5 p.m. Tuesday outside the Riverside hockey arena. People will learn about the effort and get blue ribbons to honor people with. There will also be a live radio broadcast and food trucks.
"I feel like it's going to help a lot of people, make them feel important, and save some lives," Jillian Wilson said.