Special Report: Catching Crystals
(First aired, February, 2018)
We find ourselves in the middle of another northland winter. We are shoveling, snow-blowing and trying not to slip on the roads and sidewalks. It's the stuff that sends many folks south. But not all of us. In fact, we met one man who has no desire to ever miss out on any northland winters, and your about to find out why.
While many of us just bundle up and grab the shovel when the snow starts swirling, this lifelong Duluthian heads outside for a different reason, and he really looks forward to it. That's because Denny O'Hara looks at winter through a *different lens.
We walk with Denny out to the back porch of his cabin on Caribou Lake. Snow is falling and the familiar crunch of our boots tells us at least a couple inches has already fallen. Denny brushes off his black, metal music stand and adjusts it so it's flat, and the flakes begin to accumulate. "Here's a good one", he exclaims.
Using a simple feather duster he gently lifts his chosen specimen onto microscope slide. He places it under a microscope to which he has a digital camera attached. "So there it is, there's the snowflake. Do you see the red outline? That means it's in focus", he says staring at the view-finder.
A smile appears on his face as if a hidden, magical world emerges before our very eyes. A place of unimaginable detail that most of us have never seen. This is the world of photomicrography, photos taken through a microscope.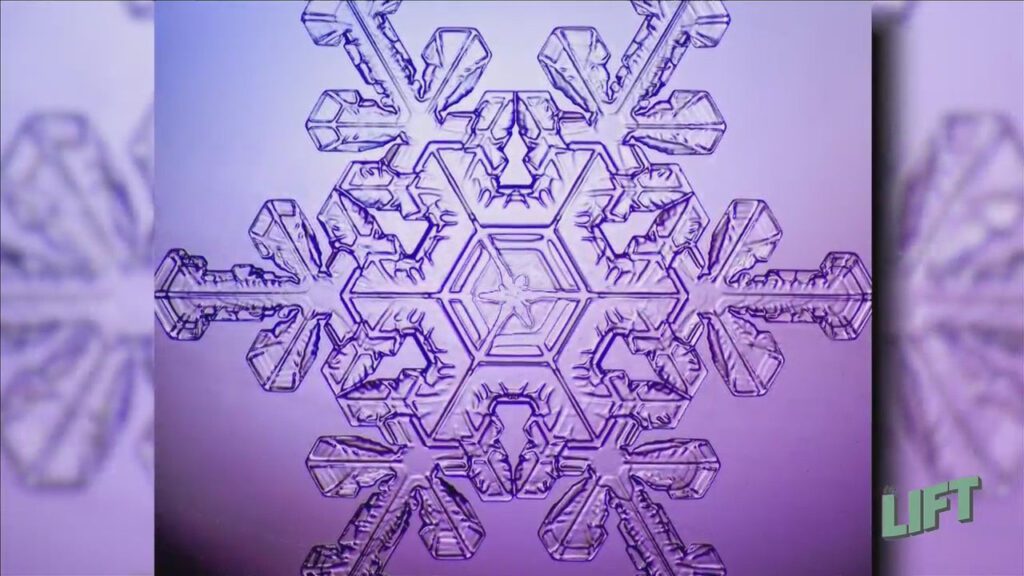 Among the trillions of snowflakes that fall during every snowstorm, it's a little like finding a needle in a haystack. "You don't really see it until it comes into focus", Denny says. "And then it's, oh wow! Look at that!"
When he's not taking award-winning photos of Lake Superior or Split Rock Lighthouse, this Minnesota Power retiree loves to go small, fine tuning his craft. Each flake is particular in the way it was formed and in it's unique beauty. Watching this inquisitive innovator work, you quickly realize, this is both art *and science. "If you consider the physics of a snowflake, it is true, it's impossible for two snowflakes to be exactly the same", Denny says peering over his bifocals. "That's because each one has taken a separate path through the atmosphere".
Long before the tiny flake lands on his tray, it has been on a unique journey. It has encountered different winds, different humidity, it's traveled through a snow storm on a different path.
While the vastness of the universe has become known to us through the Hubble telescope, micro photography takes us in the opposite direction, to an intricate world that holds as much mystery as the stars.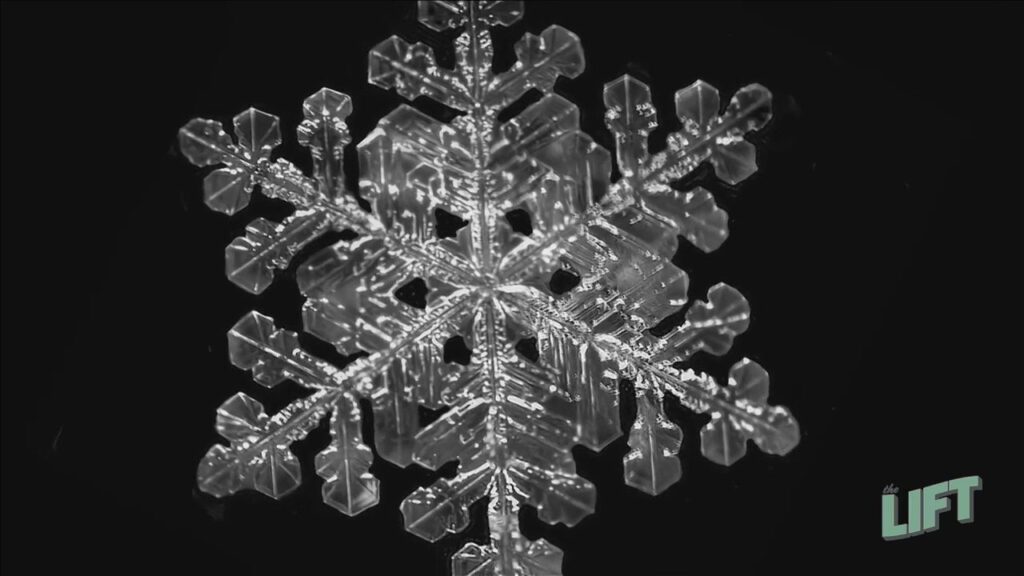 "The perfect temperature is 10 to 15 degrees", Denny says as his breath creates gray puffs in the cold, crisp air. The crystalline imagery he captures is mesmerizing, and nothing makes Denny happier than to share this remarkable micro universe with others.
"Capturing images that have a particular beauty and then when you can present them to people to make them, wow, make them feel relaxed or joyful, or whatever, that's kind of what's is about", Denny says.
Then as if prompted by the intricate design in his view-finder he says, "The interesting thing about snowflakes is that you're focusing on something that's really, really, small. It's just a good way of looking at the perspective of things in a completely different realm."
By allowing ourselves to find our own deep connections to this hidden beauty, we can discover profound insights. A different view of life.
The Russian playwright, Anton Pavlovich-Chekhov once said – "People don't notice whether it's winter or summer, when they're happy". It would seem that viewpoint certainly applies to Denny O'Hara.
So the next time you grab the shovel or start up that snowblower, pause for a moment to catch a snowflake or two. Their beauty might help give you a new perspective on life here in our winter wonderland.
Click here to see Denny O'Hara's photos.