Summer of State Parks: Savanna Portage
So much of Minnesota history is tied to its natural resources, and much of that legacy is preserved in its state parks.
For 60 years, history has met recreation at Savanna Portage State Park.
The park is named after the 6-mile portage between the Mississippi River and the waters that flow toward Lake Superior.
"It was used for centuries by the Dakota, then the Ojibwe, then fur traders and explorers," Park Manager Courtney Dowell said. "And the park is here to preserve that history and cultural significance of the Savanna Portage trail."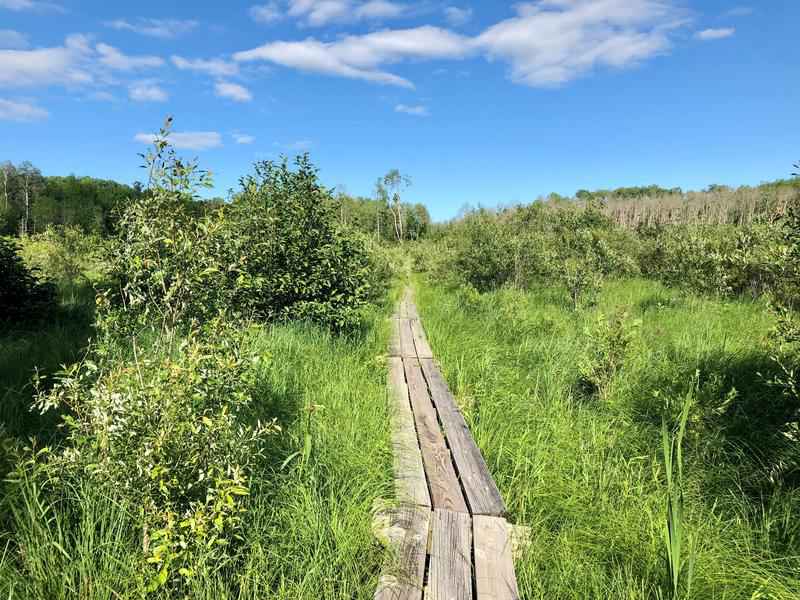 It's located about 18 miles north of McGregor, and its more than 15,000 acres make it Minnesota's third-largest state park.
"It does have that very classic state park kind of feel," Dowell said. "It's not super busy, it's just busy enough. And there are lots of different activities for people to do."
On the north end of the park lies the Garni Guest Cabin, a property the DNR rents out for $120 a night.
"It's out on a peninsula of Savanna Lake, so it has this beautiful surrounding. And it is like your quintessential cabin experience," Dowell said. "There's a kitchen and a bedroom and a fire pit."
The park also offers 61 drive-in and four backpack campsites.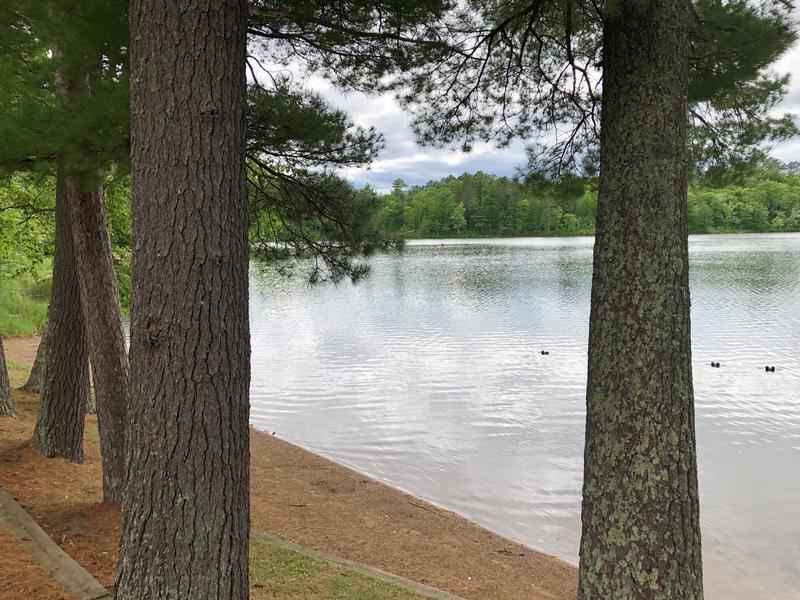 Gene Lofquist and his wife were back for their second visit to Savanna Portage, relaxing after a busy July 4 with the grandkids.
"It's really a nice place to come," Lofquist said. "It's just great to get out ourselves, just like this. It's so peaceful. Peaceful and quiet."
Plus, it's a great park to view plants and wildlife.
"Just by hitting one trail that spans a couple of miles, you can hit a few different ecosystems or plant communities," Dowell said.
A short hike will bring visitors to an overlook on the ridge of the Continental Divide. From there, waters flowing west go to the Mississippi and east to Lake Superior.
"You see a state park differently when you go on those hiking trails," Lofquist said. He enjoys doing Hiking Club trails with his brother.
Dowell said there are 27 miles of hiking trails and four lakes within the park. Loon Lake offers trout fishing. Savanna Portage offers canoes, kayaks, and boats for rent.
"The absolute solitude we have in Minnesota. We're so blessed with all these different state parks," Lofquist siad.
"Savanna Portage is a very important part of Minnesota history and culture," Dowell said.
For a list of Northland state parks, visit wdio.com/stateparks.