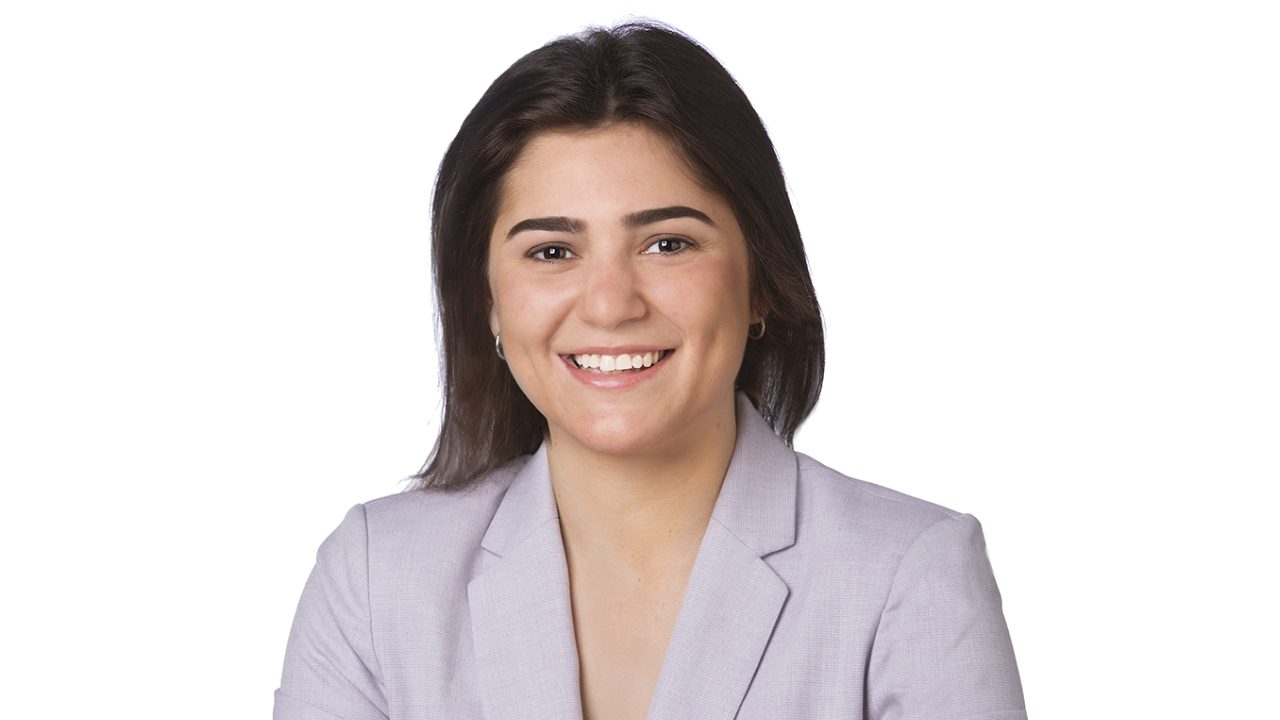 Sabrina Ullman
---

Weekend Meteorologist / Multimedia Journalist

---
Sabrina Ullman joined the WDIO News Team immediately after graduating college in May 2021. She earned her Bachelors of Science in Broadcast Journalism and Atmospheric Science. She works as a weekend meteorologist and a Multimedia Journalist during the week.  She says she enjoys the variety.
Sabrina is thrilled to call Duluth her home, although she has yet to experience a "real winter." Originally from central Florida, Sabrina lived in Tennessee before attending the University of Miami. She has never been in subzero temperatures or more than ten inches of snow. In Tennessee, school would be canceled for an inch or two of snow, so this is a whole new world for Sabrina.
While most kids dream of being a superhero or something similar, Sabrina has always had a passion for weather. At the age of four, Sabrina pointed at a meteorologist on TV and said, "that's what I wanna be when I grow up." This interest was intensified in the summer of 2004 when she was in hurricanes Charley, Frances, Ivan, and Jeanne.
"Ever since that summer, I have wanted to be one of those meteorologists who stands at a beach during a hurricane and tells everyone to stay inside," Sabrina said. "I know it sounds crazy, but there's just something about the excitement of a hurricane, especially the eerie calm in the eye."
Her first semester of college, Sabrina was in Hurricane Irma. Her campus closed for a few weeks, but luckily, Sabrina's grandparents lived less than twenty minutes away. Staying with them gave her the opportunity to be in another hurricane, although they did close the hurricane shutters and make her stay inside as Irma made landfall. She enjoyed documenting her experience by going on Facebook live before, during, and after.
Now, Sabrina looks forward to experiencing the variety of weather offered in the Northland. She is excited to see the leaves change color and attend Beargrease. A Rays fan through and through, Sabrina wants to see Tampa play the Minnesota Twins sometime.  She also cannot wait to go snowboarding and wants to visit different places in the area. Sabrina loves spending her free time exploring new places with her dog Luna Belle.
"Since I moved here, I have made it my goal to go to one new place a week," Sabrina explained. "From hiking to museums to restaurants, there is so much to do here."
Sabrina is open to suggestions of new places to check out if anyone would like to message her on Twitter.