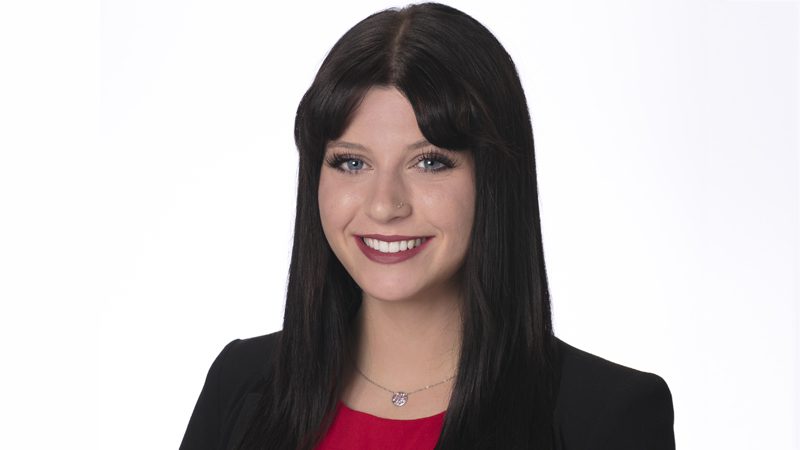 Nyah Adams
---

Multimedia Journalist

---
Nyah Adams began her journalist career in July, 2023. Nyah says she loves sharing stories about people in a place so close to home. She graduated from Hibbing High School in 2019 and grew up on the Iron Range.
Nyah graduated from St. Cloud State (go Huskies!) and double majored in Mass Communications with an emphasis in Journalism and Political Science. She believes you cannot be a journalist without also being an activist.
Nyah loves watching and covering college hockey. She won a national award from the Society of Professional Journalists in the category of Television Sports Reporting this fall for her work on former SCSU men's hockey equipment manager, Jeremiah Minkel.
She also interned at Fox 9 in Minneapolis and spent time in the UK as an intern for the Alnwick Town Council. While there, she found a passion for traveling.
She says "my passion for new cultures and trying the unknown is what drives my love for journalism. I learn something new every single day."
Nyah also loves anything outdoors, especially anything that involves being next to the water. Lake Superior is her favorite part about living in Duluth.
Nyah has fit in well with the WDIO family as a multimedia journalist, and she has also filled in at the anchor desk.
If you you have a story idea for Nyah, you can reach out via email at nyah.adams@wdio.com. You can also follow her on Facebook.