Yummy apple snacks for kids
With the turn of the season, Andrea Jang of the Duluth Mom suggests that we shouldn't forget about apples. She tells us they are a low maintenance, affordable, and allergen free snack.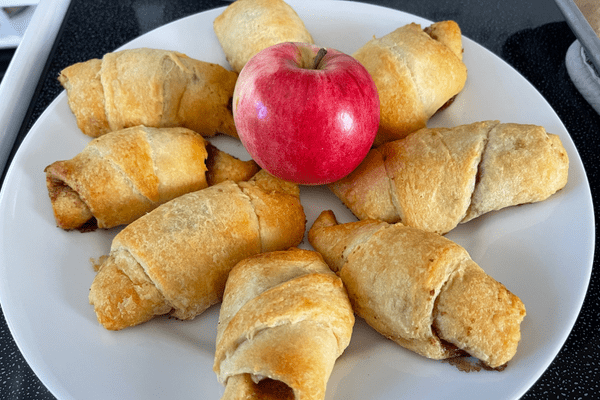 She has three snack ideas for this Fall Season:
Apple crescent rolls. All you need is a crescent roll. Inside of it, place cinnamon, sugar, and apple. Bake until the crescent rolls are done. This is a fun recipe for kids to help with too.
Caramel yogurt dip with apple slices. It's a healthier alternative to the sticky caramel sauce. First put brown sugar, salt, vanilla, and maple syrup into a sauce pan still it until it becomes smooth. Then take an yogurt type of your choosing and mix it in. Take your apples and tip it in.
Baked Apple Rings- Make them yourself or buy the store bought ones.
Andrea has more one her website Duluth Mom, including an apple picking and apple orchard guide.