What's Brewing: Warrior's taproom expansion
Warrior Brewing Company's taproom is not yet a year old, but they're celebrating an expansion this weekend.
The disabled veteran-owned brewery opened its Lincoln Park taproom in September 2022. It's the same spot where Lake Superior Brewing used to operate.
"Just having the taproom open has been a great experience for everyone involved. Meeting lots of new people and coordinating with different nonprofits and organizations in the area, so it's going extremely well for us," Warrior Co-owner Matt Caple said.
On May 1, Warrior took over a second space in the same building that used to house a photography studio.
"One of the issues that we had before was … in the middle of our production floor was our taproom," Co-owner and Head Brewer Ben Gipson said.
They couldn't brew beer and operate a taproom at the same time in the same space. Now, they'll be able to do both and plan to be open six days a week, Monday-Saturday. They're also planning on adding and improving an outdoor space throughout the summer.
On Saturday, Warrior is inviting people to celebrate the expansion. From 12-2 p.m., they'll have various military and first responder organizations there spreading the word about what they do. And from 4-7 p.m., there will be live music. There will also be a food truck there from 12-10 p.m.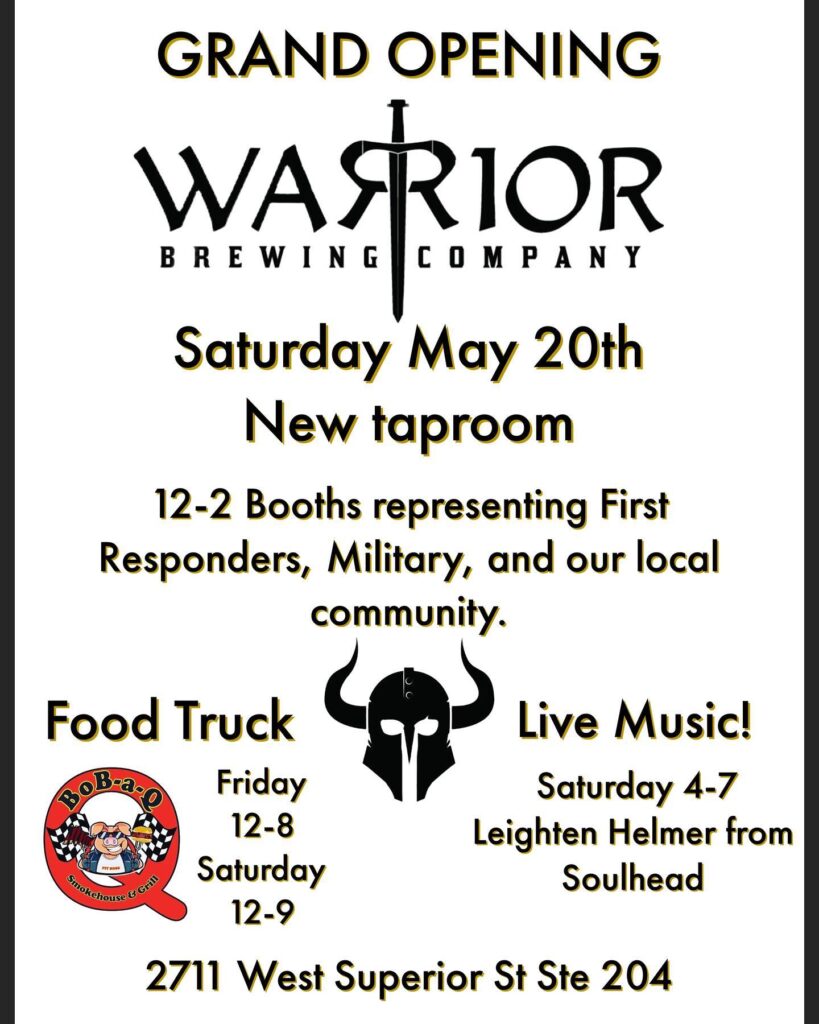 They're also planning more live music, comedy shows, and nonprofit showcases throughout the summer.