Transitioning to college
In the upcoming weeks, college students will be moving to campus. This time can be emotion for both students and their families.
Stacy Crawford, owner of Klear Water Coaching and Wellness, knows this from her 25 years working in higher education and personal experiences, sending her daughter and soon her son to college.
Stacy offers pieces of what she has learned:
No. 1: The W Curve is normal
The W curve is a transition theory largely used by colleges.
Stacy explains, "Students usually when they start out they're like, 'Ah, this is awesome. I've got all these opportunities to make decisions.'"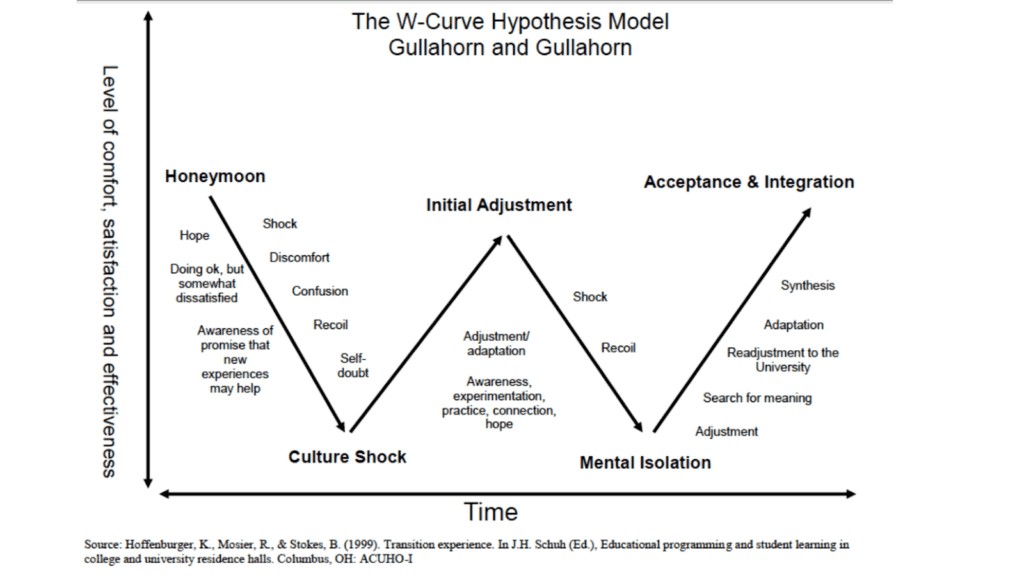 "But there can be a time where it's like, 'This is really hard.'"
In summation, Stacy says it's normal to have the ups and downs.
No. 2: Prepare to "Ebb and Flow"
According to Stacy, this means to let the student lead, an idea given to her by her friend Wendy who leads a UMD Facebook group for parents.
No. 3: Offer to listen or give solutions
Stacy says this is advice she's received from her father, "(Sometimes) you feel a little bit less than when somebody is jumping into fix something you don't want them to."
Moving forward from her own experiences, Stacy has started asking others: Do you want me to listen or offer solutions
"I think it works for anyone," Stacy adds.
No. 4: Use resources
Because it's good to have another brain work towards a solution, sign up for Parents & Family Resources or Facebook groups.