The buzz around Burger Paradox
There's a buzz around Burger Paradox, a new restaurant in the Lincoln Park neighborhood.
It's been open since late May and offers gourmet burgers among brightly colored graffiti and funky art.
"So the paradox is really taking a casual atmosphere, a casual environment where you can come in in your work clothes, come in in your slacks and still get amazing food, amazing cocktails, paired with amazing service," Front of House Manager Kyle Cosgrove said.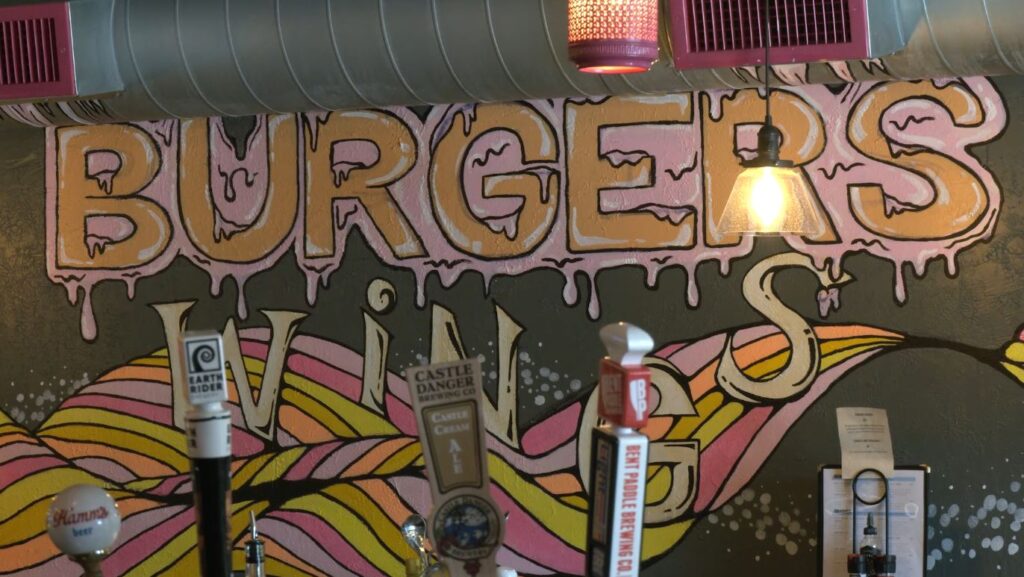 The Wompling is the burger that chef Jason Krajewski says scares people off but is also one of the best things on the menu. It's a 50% beef, 50% pork patty with pickled daikon radish, carrot slaw, pickled jalapenos, and a Fresno syrup, served on a pretzel bun.
"A lot of people I think are afraid to eat this one just because they see everything that's on there, so they stick with the Royale, the McDowell, and the Galaxy Surfer, which are — they're your traditional style burgers," he said. "But it seems everybody that's had this one, it's nothing but praise."
Krajewski thinks part of the popularity of gourmet burgers comes from culinary competitions. Cosgrove says pretty much everybody likes a cheeseburger.
"Who's never had a cheeseburger? But who's ever had a cheeseburger this good?" he said. "So to come have something that's new and exciting and kind of challenges what it is that you know about burgers while also relating to that just classic Americana."
Burger Paradox is open 4-11 p.m. Monday through Thursday and 11 a.m. to 11 p.m. Friday through Sunday.