The Altered Abode's DIY gift wrapping
It's crunch time to get those gifts wrapped, and Aubrey DeBettignies from The Altered Abode has a few DIY ideas.
All of them involve wrapping the boxes in brown craft paper. DeBettignies also uses simple, neutral string or twine.
"I'm all about projects or little things that you can do with stuff that you already have or that you can use again, that you're not just buying it one time," she said.
Art print present
The first idea involves using an art print to adorn a craft paper-wrapped gift.
"So what I did for the first one is I got some downloadable art prints. So you can find these online for free, you can buy them from Etsy shops," she said.
DeBettignies had hers printed professionally on card stock to make them more substantial. She taped it to the top of the box and finished the gift off with twine.
Orange slices present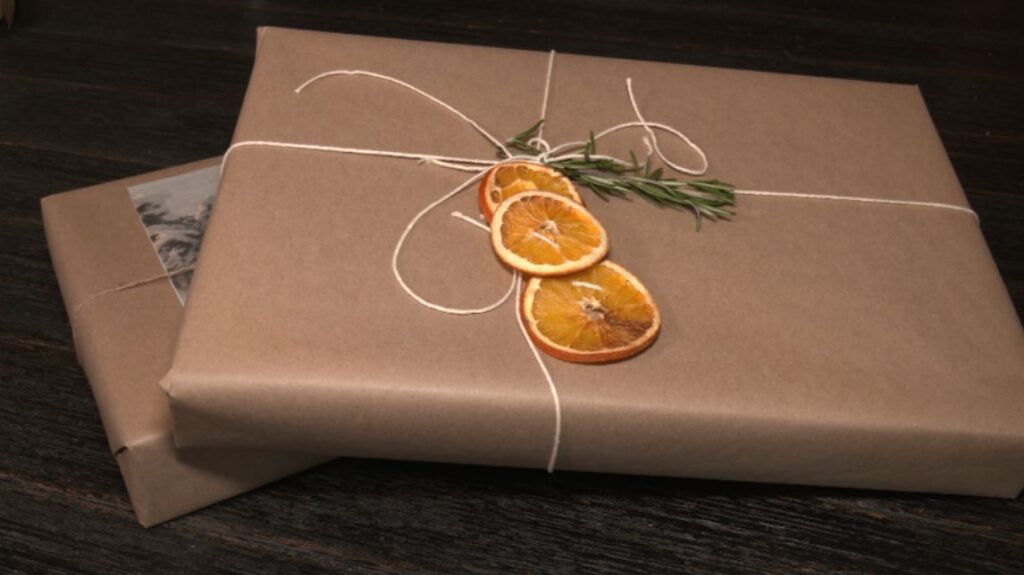 For the second idea, DeBettignies suggests topping a gift with items you could get at the grocery store. She used dried orange slices to start.
"You just cut them up and put them on a low setting like 200, 225 or something, in your oven for a few hours for sure, just until they get dried out before they burn," she said.
She uses a larger needle to thread string through the oranges. She's also made garland and ornaments out of the slices. And she added sprigs of rosemary to this gift too.
"This is my favorite because it makes the gift smell good when you gift it to somebody," DeBettignies said.
Hand-painted present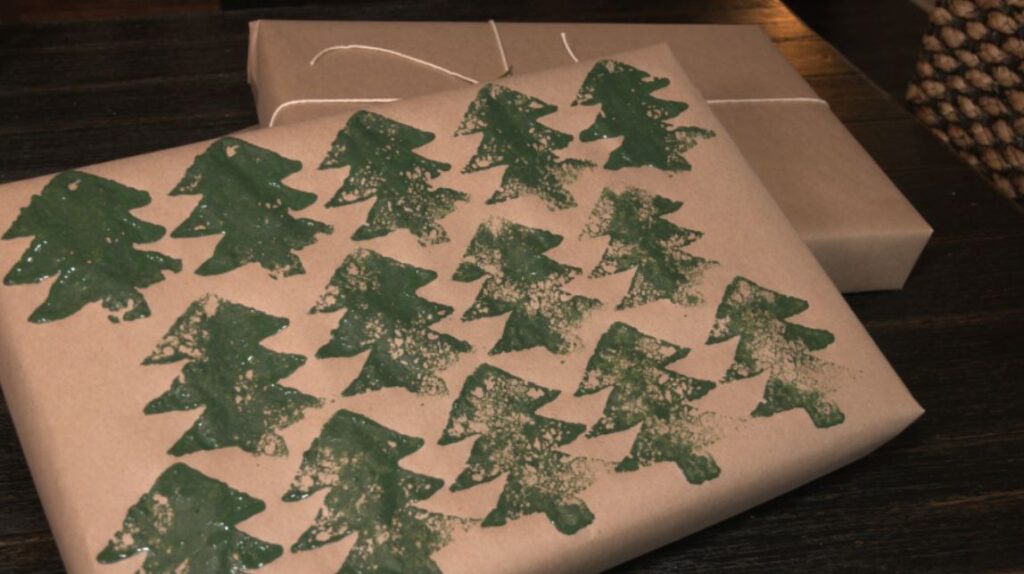 Her last present involves the potential for a mess.
"Option three is a little more playful," DeBettignies said. "I would say this one is perfect to do with kids if you want to get kids in on the wrapping."
She used a kitchen sponge and cut it into a tree shape, but she says they could also be made into snowmen, ornaments, or any shape. She dipped it into acrylic paint from the craft store, then pressed it onto the craft paper in a pattern.
"Really, any of the ideas too, I feel like you could do a combination of any of the ideas," DeBettignies said. "Oranges and rosemary would look great on top. I mean, they're very versatile."