Special guest visits newly renovated Glensheen Formal Gardens
The Glensheen Historic Estate is always beautiful, especially during Fall. There's over 266 varieties of plants across the grounds, including a variety of trees that allow those beautiful red and oranges to pop.
This Fall marks the completion of the formal gardens project. Over 4 million dollars of state bonding money went into this project. They've been able to redo some of the structures in garden that had water damage to them. They're thankful to say the fountains are back on and flowing.
If you visit, you may notice some changes, including a little less color. However, this new design reflects how it would've looked in 1909.
On opening day, a pelican visited the Formal Gardens of Glensheen. Staff lovingly nicknamed him Frank.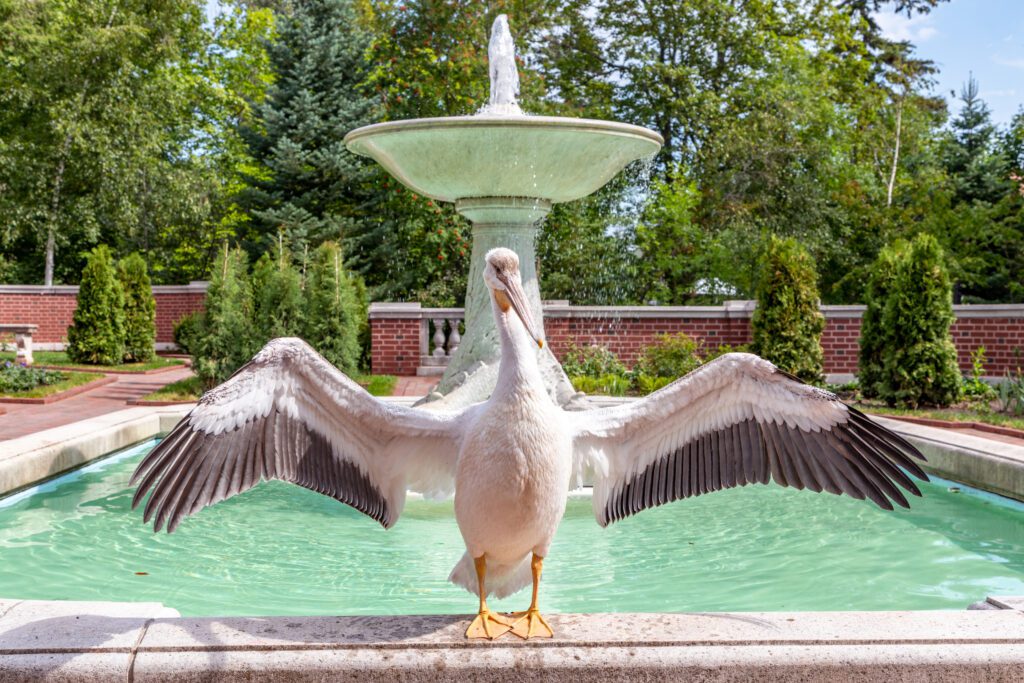 "It just kind of wandered its way up to formal garden, took a tip in the pool… we believe it was a juvenile pelican that was just taking a rest at the property as it was migrating," Mike Mayou, the Marketing Director of Glensheen, told us. The bird didn't seem to be scared and by the next day the bird was gone. "It seems like he/she had a great time."
The public can take in the site for themselves. October 6th from 6:30am-8:30am is the Fall Photo Meet. Photographers can meet up for a sunset and to check out the grounds for free. And October brings The Great Pumpkin Hunt, you can tour the house to find pumpkins hidden through the house. It's fun for kids and whole family.