Smoke on the Water serves views and community with pizza and wine
Smoke on the Water Co. has been open for just a few weeks in Coleraine, and the place is already buzzing.
The view of Trout Lake can be seen from almost every table, and the patio was full, even over the lunch hour on a Thursday.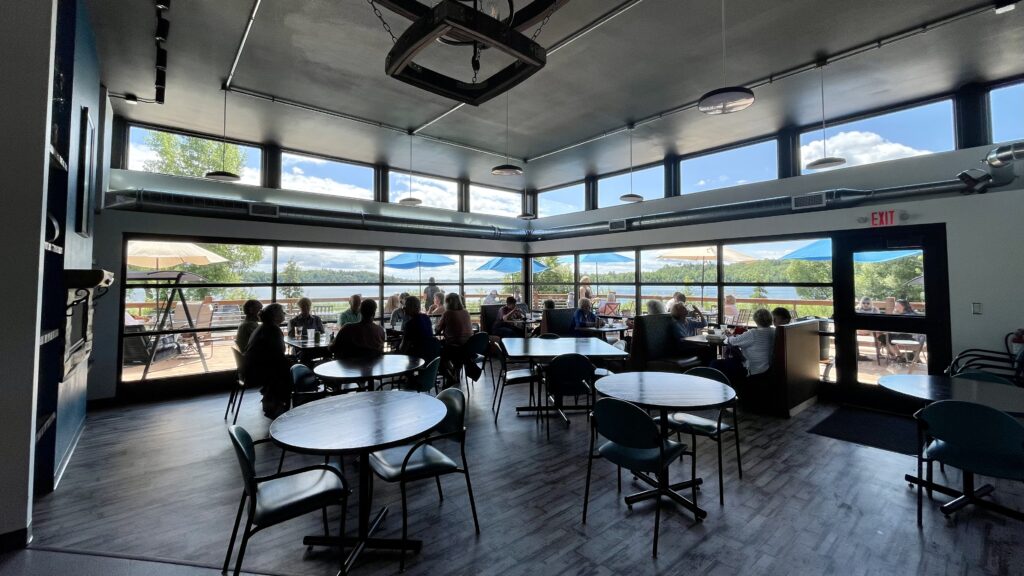 Owner Tia Marie also has a wine bar, UnWined, in Grand Rapids. Smoke on the Water is in a former fire hall that's sat empty for seven years.
"We're going to be a production winery and cidery. We also have a wood-fired pizza kitchen," she said. "And then we threw in a crafted bar. So we have all of the drinks that no one else wants to make because they're very putzy. And it's just meant to be sassy and a fun little space on the water."
Ingredients for the wood-fired pizza are made fresh every morning, from the dough to the sauces to the sausage.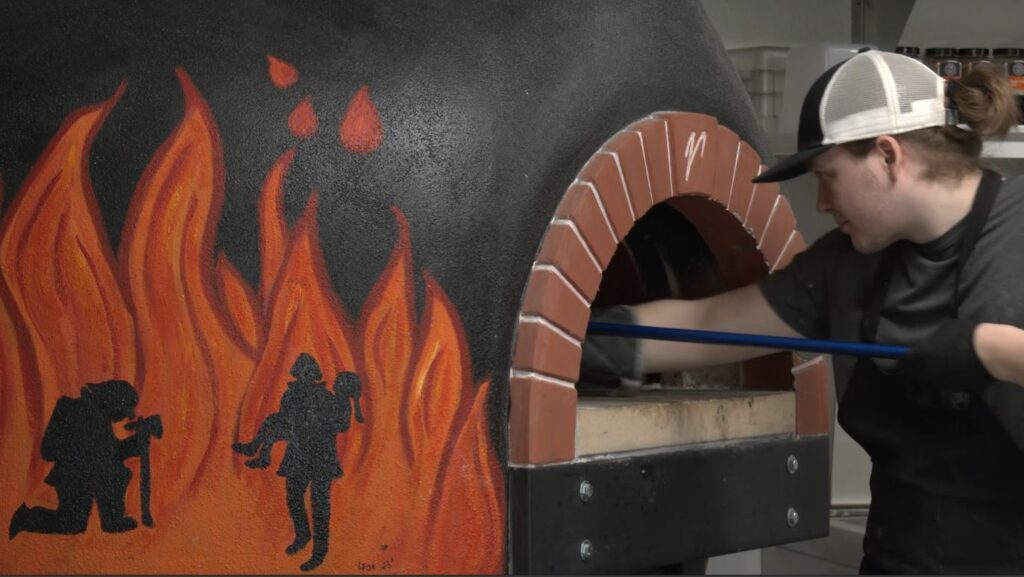 "We're working seasonally with some local farms, so every 6-8 weeks our menu will switch, following a seasonal rotation. So it'll always be fresh and new," Marie said.
She intentionally chose a menu unlike anywhere else in town.
"Coleraine is so beautiful and so undiscovered. And there was no other restaurant on this lake at all," she said. "Initially, I was going to put in just a winery and an entertainment venue for weddings, and everyone in the town was like, no, no, we need another restaurant. So I picked something carefully that no one else had because I don't want to detract from the other businesses."
She's planning to build a stage on the small hill behind the building and is already expanding the space to have more storage.
But more than anything, she hopes it's a gathering space, both inside and out.
"I would not be here without everyone in the community at all," she said. "In the beginning, when I first started whispering for the project, I threw out asking people if they wanted to sponsor barrels to try to raise money because I am not independently wealthy. And the whole community bought in every phase. I couldn't be here without everybody. It's amazing."
Winery equipment will be delivered soon. Marie hopes to have a white wine available around the holidays. Red wine will take at least a year.
Find more at smokeonthewaterwinery.com.