Remarkable recovery: Wildfire, dog hit by snowmobile, racing in the Beargrease
If you ask any musher, they'll tell you every dog that finishes a race like the 300-mile John Beargrease Sled Dog Marathon is special. But this year, one athlete in particular is pretty amazing.
"It's amazing what a year turns around and how he's one of the best dogs in the team again," Musher Ryan Redington said.
In January of last year, Redington was on a training run on the snowmobile trails near Brule. A snowmobiler suddenly veered toward them, hitting the dogs.
RELATED STORY: Musher Ryan Redington and dog team involved in hit-and-run snowmobile accident
Wildfire, an athlete Redington and fellow musher Sarah Keefer had high hopes for, had a leg broken in three places.
"I thought his racing career was over," Redington said. "The first day, I thought he was going to have to have his leg amputated."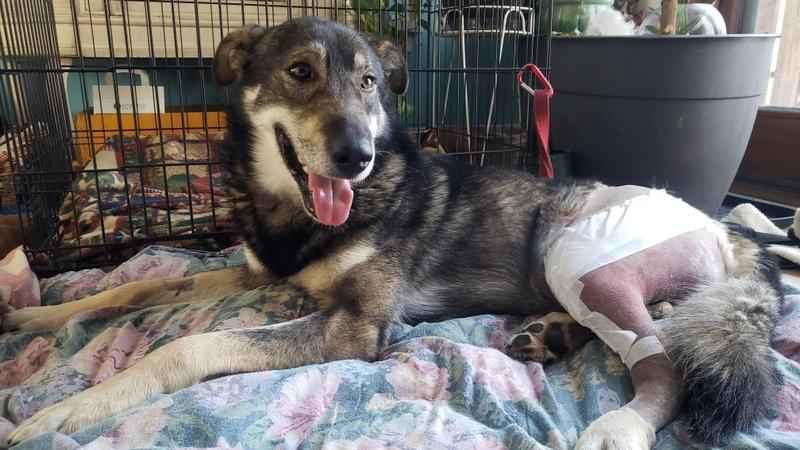 He and Keefer scrambled to find a veterinarian who would take Wildfire's case. Finally, Dr. Heather Hadley at Mission Animal Hospital in the Twin Cities area did.
"His attitude was good. His appetite was good," Keefer said. "His leg was broken in three places. But otherwise, he was happy while we were trying to find out what kind of treatment we could get for him."
RELATED STORY: Sled dog with broken leg recovering, musher back on trail
He had surgery to put plates in the leg, then began a process of range of motion exercises, physical therapy, and hydrotherapy.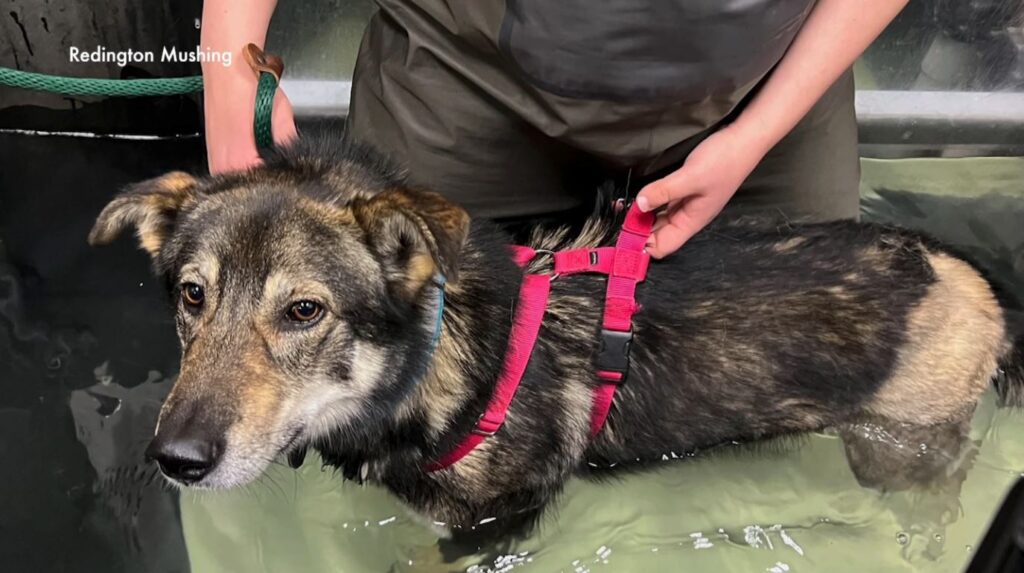 "The next part of his treatment was step into a harness and see what happens," Keefer said.
Wildfire didn't flinch.
"He was happy, he was barking, wagging his tail," Keefer said. "He loved to be in there in the team."
They would take him on runs once every couple weeks. He eventually had another surgery to have the plates removed, then another eight weeks of recovery. But a year later, the only reminder of the incident is a spot on his leg where the fur didn't grow back. Wildfire just helped bring Redington to a second-place finish in the Gunflint Mail Run.
"The vet that did the surgeries, she was there and watched him finish, and that was really, really special because she had a big part of helping him get back to where he is today," Redington said.
Dr. Hadley, the veterinarian, also plans to help with the two Redington Mushing teams that are racing in the Beargrease. Sarah Keefer will run the one that includes Wildfire, Dan Klein the other.
"I'm excited to have him on the team again, kind of another shot at that and help him to see more of northern Minnesota," Keefer said.
She expects him to go the full 302 miles from Duluth to Grand Portage.
"Dogs are so amazing," she said. "They're tough, and you know, when they're doing what they love and when they're with the people and other dogs that they love, they're happy creatures."
Follow along with WDIO's Beargrease coverage here.