Recipe: Working Title Chili
As we commence football-watching, leaf-raking, sweatshirt-wearing season, Noah Wilcox is sharing his newest chili recipe.
Wilcox, author of "It's in the Giving" cookbook, calls this one "Working Title Chili."
"It's a three bean and beef chili, and it is called 'Working Title Chili' because I do not have a name for it yet," he said. "I might keep it."
He suggests pairing it with some of the classic chili adornments.
"You know, I personally like a little mild cheddar with some scallions and Fritos," Wilcox said. "Maybe a little sour cream to go with it. Also very good with cornbread with some honey."
"Working Title Chili" has a bit of a kick, but it can be modified.
"So if you like heat, it's good for you. If you don't, you can back off the serranos, habaneros, and the jalapenos, which is the base of the heat," Wilcox suggested.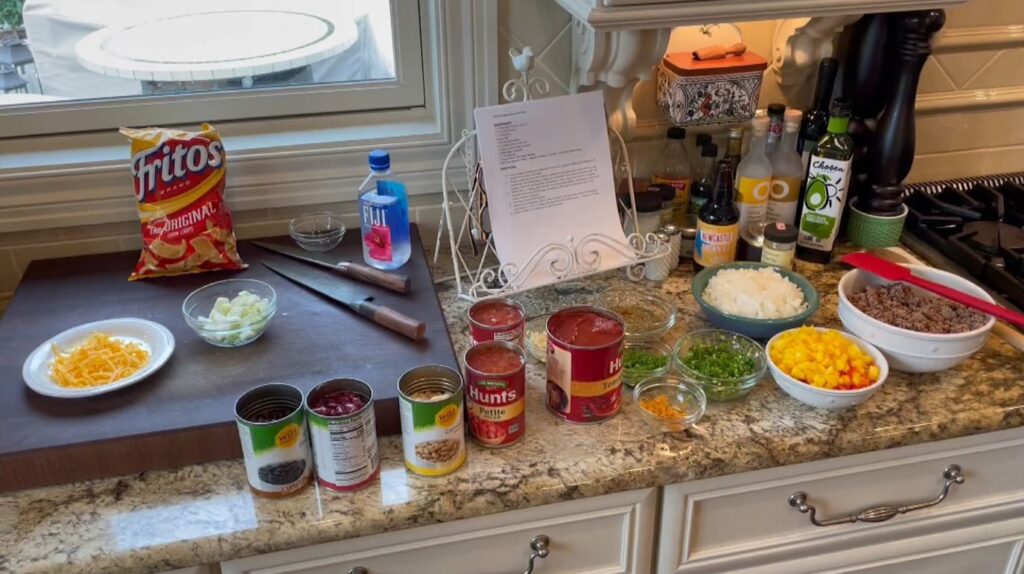 Wilcox started by sauteeing two yellow onions, one red pepper, and one yellow pepper until they are soft and translucent. He says it's a quick recipe to throw together, but you'll want to give it plenty of time on the stove.
"There's probably more time in the prep than there is in just getting it ready to simmer," he said. "And then any chili, this chili in particular, if you can give it three hours, it pays its dividends."
He said the chili keeps well, freezes well, and reheats well. The keys to the deep flavor are Ancho chili powder and Newcastle brown ale.