Pure Paddle encourages 'unplugged adventures'
Sheila Wixo is enjoying her first summer owning Pure Paddle, a small business that both rents out and sells inflatable kayaks and paddle boards.
They offer experiences both for guests of their VRBO in Fredenberg Township and others.
"One thing that we love to do is to kayak. But the thing that stinks about it is when you want to do a river, you have to park at Point A, and then you have a car at Point B. And then the shuttling takes so long," Wixo said. "So we're like, let's get some paddle boards or kayaks … and have an experience."
They discovered Paddle North, which makes the kayaks and paddle boards in Minnesota.
"We loved the look of it, we loved the style, we like the durability and the convenience of being able to pump it up and deflate it within minutes and roll it up, put it in a backpack, and take it to go," she said.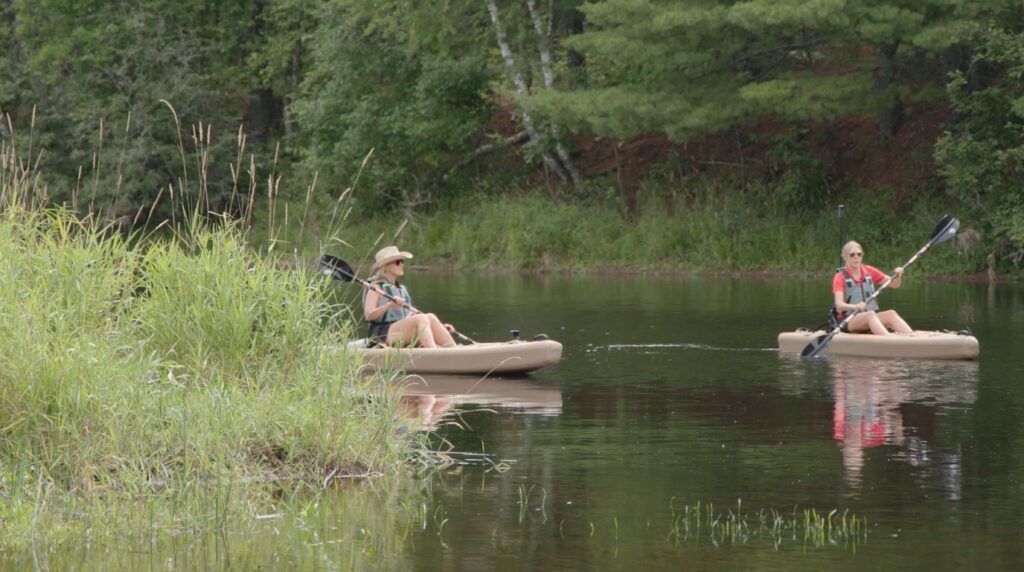 Wixo especially likes encouraging people to be unplugged while they paddle down the Cloquet River or around a lake.
"You hear the wildlife, you hear the water. You see the deer, the eagles, the fish jumping out of the lake," she said. "It's just a really great time to take a few hours or even an hour out of your day to just completely decompress and then get back to whatever it is you're doing."
Learn more about Pure Paddle here.