North Shore Camping Co. opens for glamping
There's a new spot on the North Shore where you can "camp" without pitching tents, setting up stoves, or unrolling sleeping bags.
"It's glamping! So this is camping made easy," Project Manager Kate Williams said. "Everything that you need for your camping adventure, so dishes, how to do those dishes, water, water holders, camp stoves, cooking utensils, bedding, real beds. We have cots for your dogs. We have all the things."
North Shore Camping Co. is just across Hwy 61 from Cove Point Lodge near Silver Bay. Williams says they're excited to provide a "home base" for visitors' and staycationers' outdoor adventures.
"We want to connect people with experiences and experiences that are meaningful," she said. "And we really believe that nature is good for all of us. It's great for our health, it's great for our wellbeing. It brings us all together. We learn things in nature. So we are happy to give everybody that opportunity."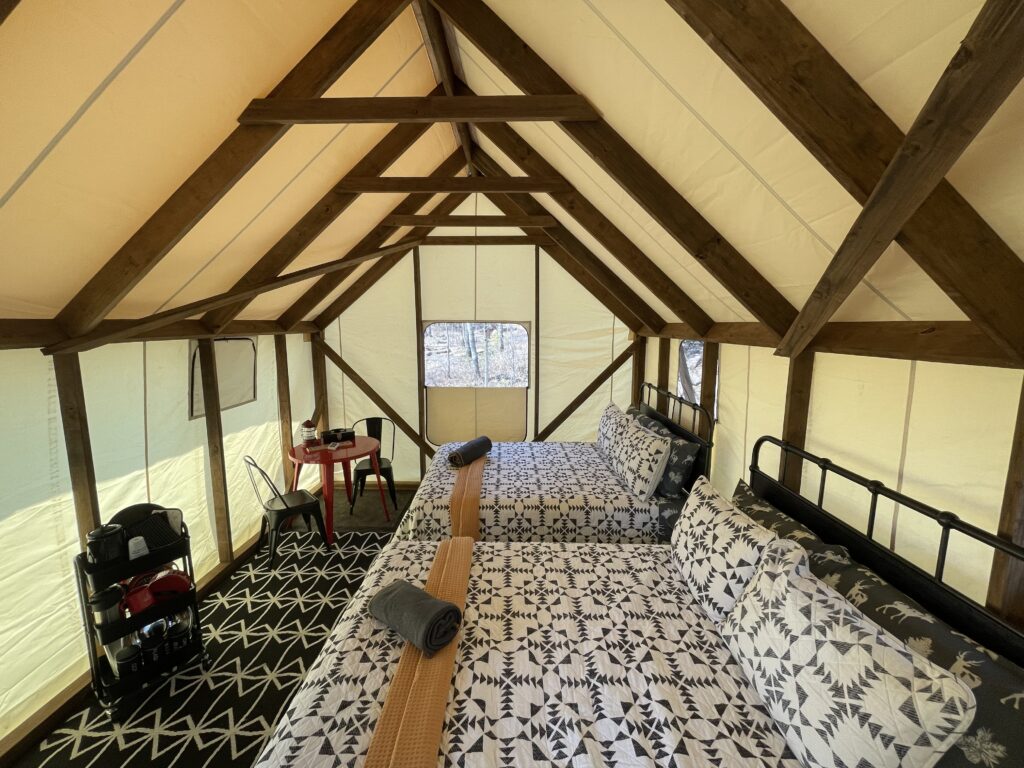 Tents contain either two queen beds or one king, along with a table and chairs, a propane fireplace, lanterns, coffee, and more. Outside, there's a smokeless fire ring, chairs, a picnic table, camping stove, and pots, pans, and utensils.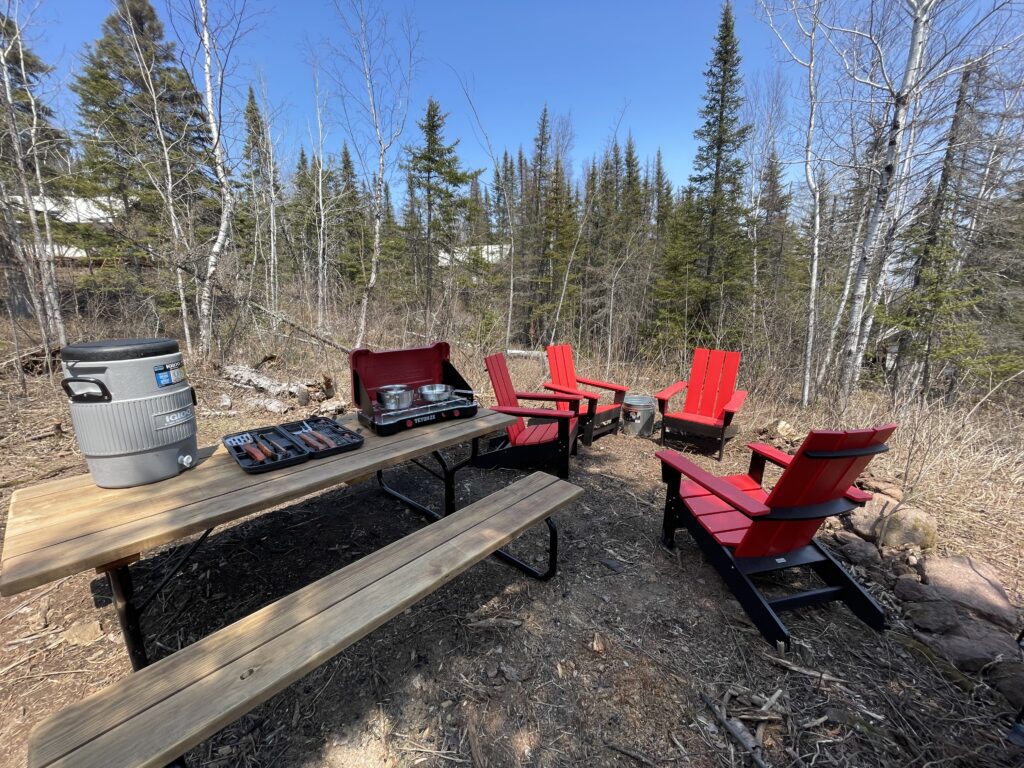 "It's so easy. This used to happen to me, but I'd get ready for my camping trip, and I'd haul everything out of the garage and get it all organized and then pack it in the car, and then I'd get to the site and I'd realize what I forgot," Williams said.
The 10 North Shore Camping Co. sites open May 12 and are booking for the summer.