Minnesconsin Merch lives up to the name
A new store is open in Duluth's Lincoln Park neighborhood. Minnesconsin Merch lives up to its name, featuring mostly Minnesota- and Wisconsin-made goods.
"As we can kind of source in the general area, we do," Valerie Bigelow, who manages the store, said. "We encourage new people to stop in, let us know what they do and what they can bring to the table. The best part is just meeting new people, artists. We've had a lot of fun."
Minnesconsin Merch is sandwiched between Corktown Deli and Duluth Grill and under the same owners as the two restaurants.
"The Lincoln Park neighborhood is definitely growing and expanding, so it's nice just to get it so it keeps coming down this way and going further," Bigelow said.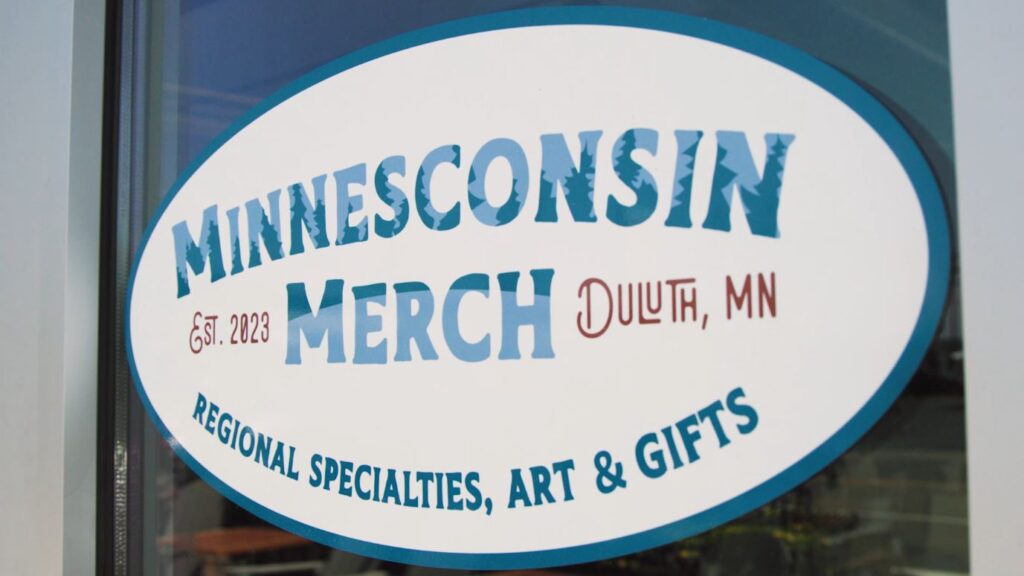 She said she's had fun sourcing everything from art pieces to glassware, books, and clothing.
"You'll also find Minnesota, Wisconsin hot sauces. We've got the Mike and Jen's cocoa, which is a staple at any one of my campfires or Christmas gatherings. I love it," she said.
Minnesconsin Merch is open seven days a week from 9 a.m. to 7 p.m.