Lift Reading List: "One Winter Up North" by John Owens
The Boundary Waters are one the most special parts of Minnesota. You may have spent sometime there this summer. But soon, the landscape will transform into something equally as beautiful… Winter.
"One Winter Up North" is a wordless picture book by John Owens. Featuring beautiful illustrations that follow a family on a day hike through he BWCA. They go through boundary waters, across the lakes and the forests. "It's a general story line, but it gives the viewers enough information to create their own story," Owens tells us.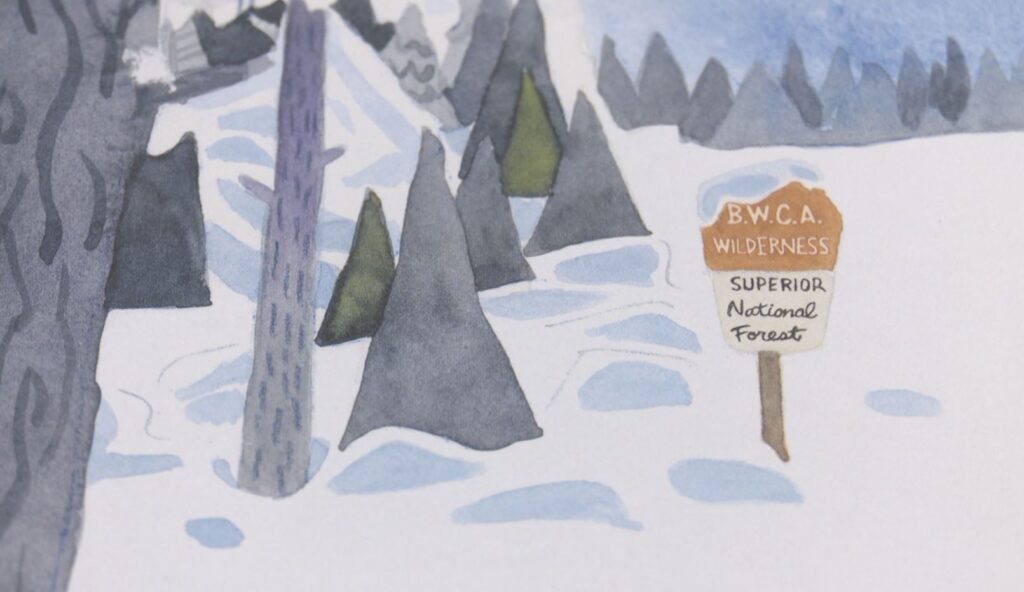 Owens himself is fairly new to Minnesota so he's recently learned the things that make Minnesota special. And now he wants to share it with others so they can explore it too. He credits the Boundary Waters as his inspiration, "In summer and every season."
But why no words? John answers, "The Boundary Waters itself is a character. And so when viewers see the gestures and expressions of people moving through that landscape. there's enough information for them to build their own story."
The book is available here.