Hot and cold: Baihly and Justin sauna and plunge
This winter, Cedar + Stone Sauna has set up outside Pier B Resort and invited people to sauna and then take a cold plunge in the slip.
"Our owner, Justin, comes from a long line of Finnish people who brought sauna with their family and have had saunas in their family homes and cabins their whole lives. And he thought, why don't we sauna with all of Duluth?" Cedar + Stone employee Mollie Tomonovich said.
The sauna was at about 190 degrees for Baihly Warfield and Justin Liles. Tomonovich suggested they sauna, step outside and cool off, sauna again, then climb into a hole in the ice in the slip between Pier B and Bayfront Park.
"The way that this physiologically affects us has a ton of benefits, both for physical and mental wellness," Tomonovich said. "I like to call it like a hard reset for your brain and your body."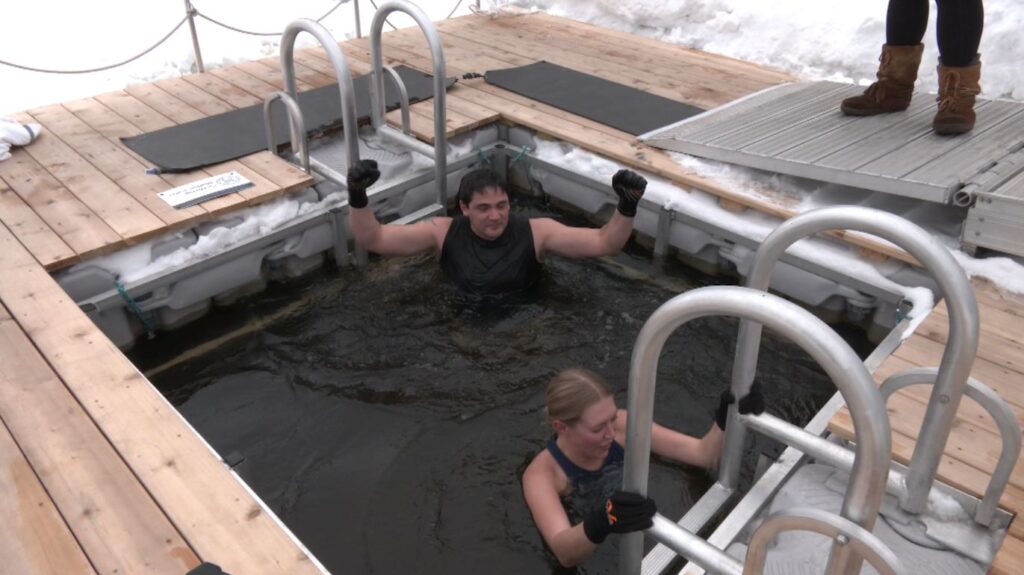 The sauna is open five days a week for nine sessions a day. Book with Cedar + Stone here.