"Hockeyland" director and star talk about movie premiere
All the way from Hockeyland, star Blake Biondi and director Tommy Haines, stopped by the Lift on the way to their Friday premiere.
The documentary is being called the Friday Night Lights of hockey.
Hockeyland is a documentary that follows the story of the big Minnesota Rivalry between Northland teams, the Eveleth-Gilbert Golden Bears and the Hermantown Hawks.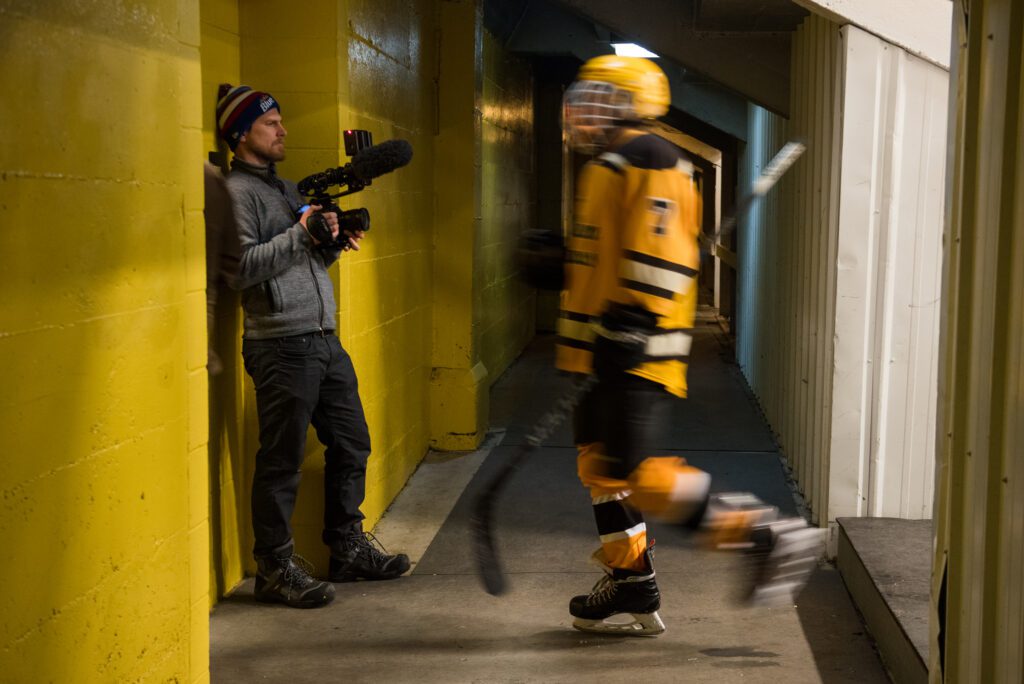 Haines tell us it's a pretty unique experience, "You're going to get a lot of hockey like Blake's senior season. But also some intimate things, like Blake at home with his family. Just trying to show the real life experience of these hockey players."
The film is already receiving acclaim from the Seattle International Film Festival, Big Sky Documentary Film Festival, and Doc NYC.
Haines had been following this story through connections he made working on a 2008 film called Pond Hockey and being an iron ranger himself. He was flagged on this story, when Biondi skipped playing in the Nation Development Team for his own local team. It was also year the Golden Bears in Eveleth merged with Virginia. They had a lot of seniors so they stood a chance.
Biondi says the highlight of the project was the little things, "Looking back on the movie and seeing stuff like being on outdoor rinks with you're best friends and capturing those memories." Biondi now skates for UMD Bulldogs and enjoys looking back.
Hockeyland is in theatres across Minnesota now.