High Falls area of Grand Portage State Park looks 'otherworldly' coated in ice
Minnesota state parks are well known and loved. But Wednesday, one was described as "otherworldly."
The viewing platforms for the High Falls at Grand Portage State Park are coated in ice.
The Minnesota State Parks and Trails Facebook page says with high water levels on the Pigeon River and temperatures dipping below freezing at night, ice is forming on the platforms and trees.
They say it's stunning but slippery. So while the paved path leading toward the High Falls is clear, the boardwalk sections are not wheelchair-accessible.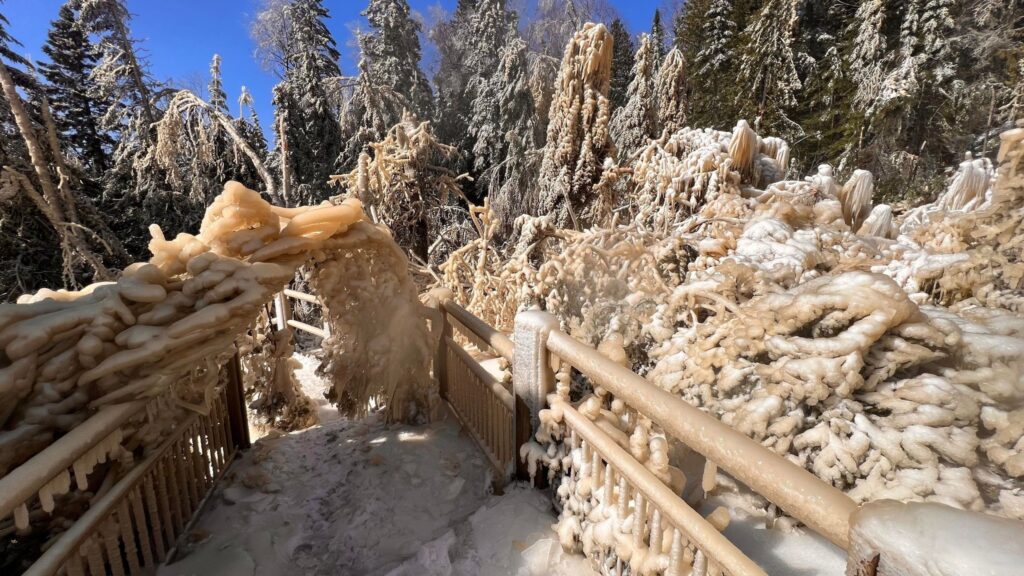 Park officials also warned that other areas of Grand Portage State Park have deep snow, standing water, or mud.