Hidden gem: Big Bay Town Park
Madeline Island is well known for the beauty of its state park. But the local town park is a hidden gem offering swimming, canoeing, hiking, camping, and more.
"A lot of times, I hear people that go to the state park. And that's a beautiful park, lots of big bluff views. And then they either don't realize that we have a second park or they just for whatever reason just go to one," Madeline Island Chamber of Commerce Executive Director Sharon Zanto said. "And honestly, this is … all the locals' favorite park."
Zanto said the beach is a particularly good spot for families.
"You can go for so long. It's shallow. Lots of places for kids to run up and down the beach. Lots of sand for sandcastles. Lots of flat rocks. It's really easy to walk in, and it's a little bit of flat rockbed, and then it's just sand," she said.
There's also a lagoon that people heading to the beach will see from an overlook.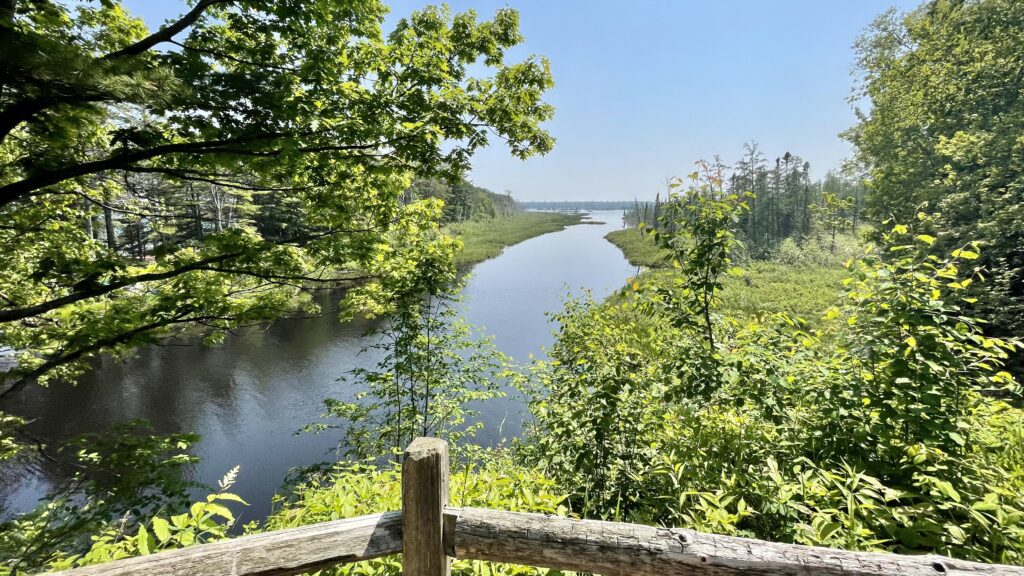 There are also canoes for rent to explore the lagoon.
Hiking is also a popular activity, and the trails connect Big Bay Town Park to the state park.
To get the full experience, Zanto said visitors will need some form of transportation.
"This is about 6.5-7 miles from town, and it's definitely something that you're either going to need a car. We rent mopeds or bikes. And those are all things that you're going to need to get out this far," she said. "It's something that I always tell folks that are coming over you don't want to miss. You just don't see these views and Lake Superior in all its grandeur very often like this."
The ferry from Bayfield can carry cars or bikes across Lake Superior to Madeline Island.
"There's so much natural beauty. And until you've really experienced it, you just don't understand the feeling that you get coming over on the ferry. And a lot of people say to me, 'This isn't even like I'm in Wisconsin anymore. It just feels like I'm on this beautiful island.' It's just so relaxing. So it's something that I hope everybody gets a chance to see at some point."
There's more information about the park and the whole island at madelineisland.com.