Grand Marais photographer relives Gunflint wolf encounter
A Grand Marais photographer's best moose calling experience yielded no moose at all.
In late September 2020, Paul Sundberg and his friend David Johnson headed up the Gunflint Trail to try to shoot photos of bull moose.
Sundberg will make a cow sound to try to draw in males. He said it only works about one in 10 times. On this trip, he heard wolves answer his call.
"All of a sudden, we had wolves on both sides of us. They had circled us. And the ones in back were kind of trying to drive us to the ones that were in front because they really did think I was a cow moose that was something to eat," Sundberg said. "So you really get excited when you are surrounded by wolves and they think you are something to eat."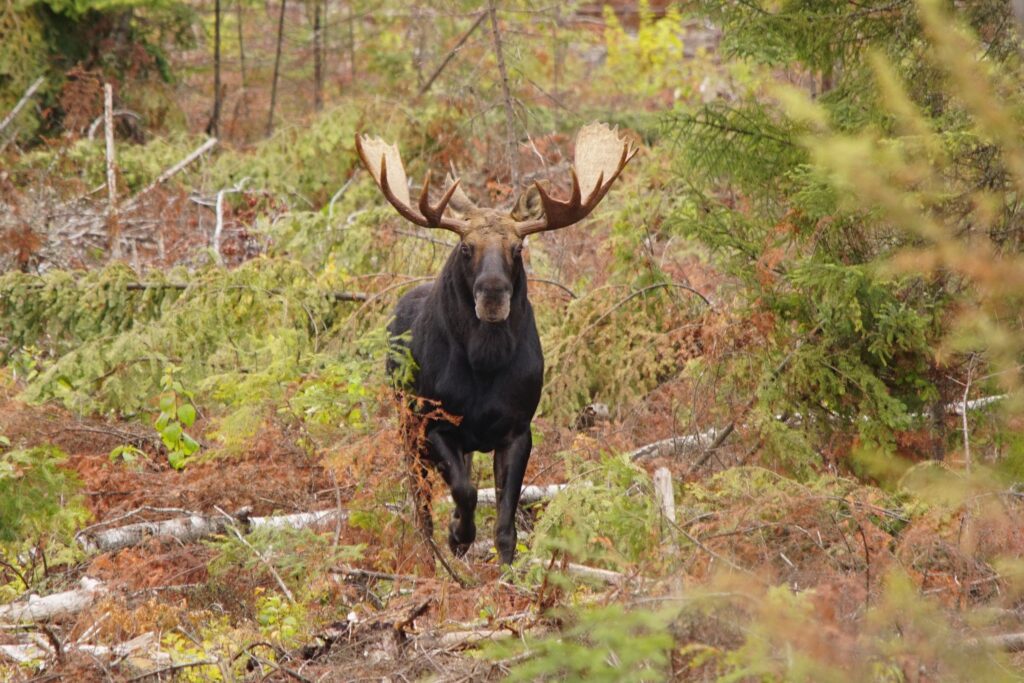 Sundberg managed to capture one shot of a rare blonde wolf in the pack through a stand of trees. Then the pack ran off.
"We thought, this is a once-in-a-lifetime experience. This is never going to happen again. And I blew the photo," he said. "Well, our once-in-a-lifetime experience happened two days in a row."
He and Johnson were about two miles away the next day, trying their hand at calling moose again. This time, they heard a bull moose answer. But that wasn't all.
"There's this slash pile in front of us. And wouldn't you know, the pack of wolves go up on top of that slash pile. And they're standing there in front of us, looking at us again," Sundberg said. "They again came in to the call, but this time completely quiet. They didn't make a single sound."
Sundberg snapped several striking shots of the pack of seven wolves, and Johnson got video. Sundberg said their adrenaline was pumping, but they weren't scared.
"It's just such an awesome experience just to see wolves in the wild," he said. "And then to see a white wolf, which is so rare. And then to see them two days in a row."
They didn't see a moose either day, but he said it was still his most exciting moose-calling adventure.
Read more of Sundberg's account on his blog.