Giant pumpkins become monsters at Pier B
Two giant, carved monsters now sit on the lawn outside Pier B Resort.
Mike Rudolph fashioned the monsters out of monster-sized pumpkins grown at Jerry's Pumpkin Patch in Sturgeon Lake.
Jerry Gibson said he's been playing around with growing giant pumpkins for a decade, but he really got serious three or four years ago.
"Genetics plays a huge part of it, but we are out there in that patch — I'd say per plant, the person could be out there up to two hours every single day out in the patch," he said. "Once the pumpkin's growing, you are out there trimming vines, you're burying vines, you're fertilizing."
This year, he put his pumpkin plants in the ground on May 4, pollinated them on June 24, and picked them off the vine on Oct. 1.
"You get home from doing whatever you're doing, and you go out to your second job basically is what it is.," Gibson described.
Rudolph has also tried his hand at growing giant pumpkins, but he's more excited about the carving process. It takes him between 8-12 hours to carve a giant pumpkin.
"I really prefer to let the pumpkin itself tell me what it wants to be or at least give me some options," Rudolph said. "Now this one had a ton of options. You'll have to excuse my pun on that. This one weighed 1,379 pounds."
He felt a couple "Lovecraftian monsters" were right for Florence and Big Bertha, the two pumpkins from Jerry's Pumpkin Patch.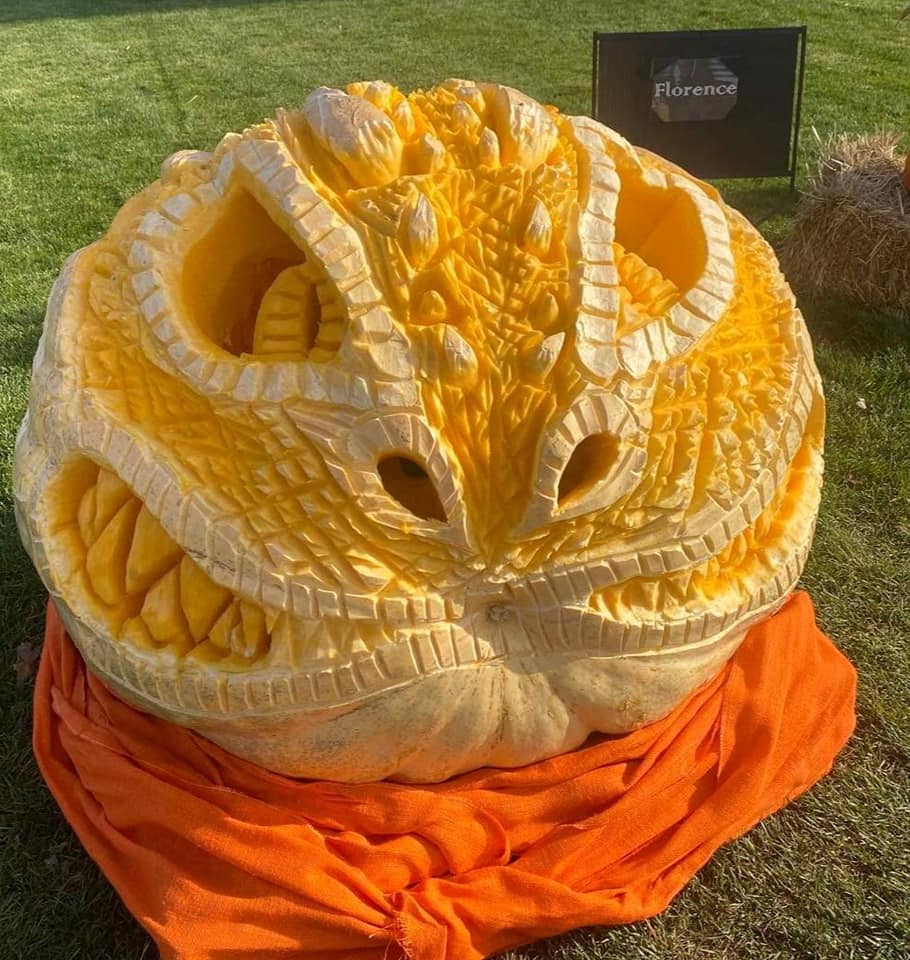 "The most important thing is the kids see it and go, 'That's cool!'" Rudolph said.
You can see the pumpkins outside of Pier B.