Duluth woman decorates White House for the holidays
The White House's holiday decorations are an American tradition, and this year, a Duluth woman got to build them and put them up.
Kynze Lundeen just returned from more than a week in Washington, D.C.
"Monday morning, you wake up at like 4 o'clock in the morning, you head to get COVID tested, and then they put you on a bus. You go to an off-site facility, basically their warehouse where they have all their decorations, and you craft for two days," she said.
Almost nothing is pre-made for a White House Christmas, Lundeen said. She helped festoon five different rooms.
"I started off in the library, which is President Biden's favorite room," Lundeen said. "And then we had the Vermeil Room, the main corridor, the China Room, and the Diplomatic Reception Room, which was super neat because that's not a room that's typically viewed on tours because that is the room that the president walks out to on Marine One. So it's kind of special to say that we got to decorate that room."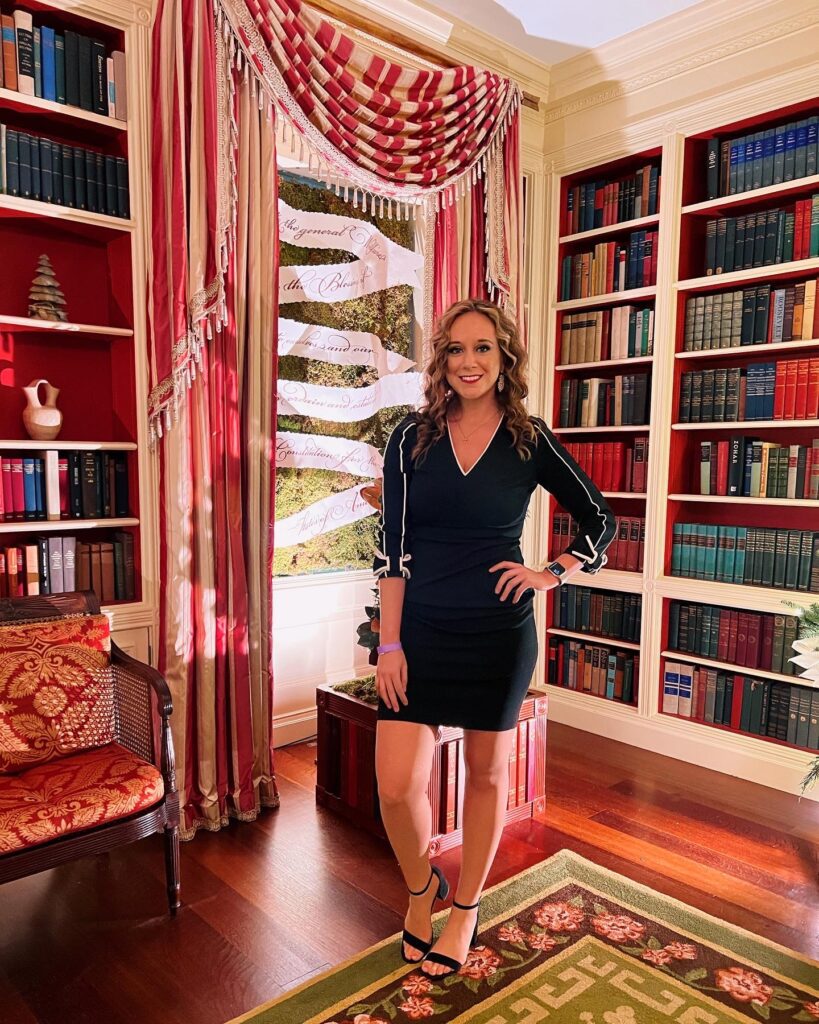 She was one of 150 volunteers, at least one person from each state. She was the only one from Minnesota.
It's her second time traveling to Washington, D.C. to decorate. The first was in 2020. Lundeen said when she heard the 2022 theme, "We the People," she got goosebumps.
"One of my favorite parts was the China Room. And they asked each of the volunteers to bring a recipe from home. So my family's tradition recipe is actually on a White House Christmas tree," she said. "So I felt like I got to bring a piece of home with me to the White House and share."
Her family's traditional cheesy hashbrowns recipe now adorns one of the 77 White House Christmas trees.