Chester Bowl fundraising to expand chalet
The Chester Bowl Improvement Club is embarking on a fundraising campaign to expand the hill's chalet.
A bridge replacement over Chester Creek in 2022 was Phase One, and now the club is moving on to the chalet.
"Growing Up Chester is our fundraising campaign to renovate and expand the chalet that we're based out of," Executive Director Dave Schaeffer said. "Decades of memories have been made in this building, but it is falling apart. It is in a state of extreme disrepair, it is not big enough for our programs, and it's also not accessible. You can't get to the second level because we have no elevator unless you can get up stairs."
They plan to maintain the existing chalet's foundation, but everything else will be gutted and rebuilt.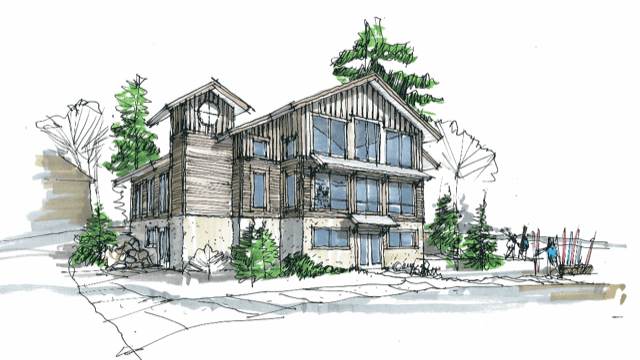 The CBIC expects the chalet project to cost around $2.7 million. Chester Bowl and the City of Duluth plan to apply for a federal grant that would cover half the cost, but they have to have the other half of the money ready to go first. The club has already raised $530,000 in what they called the "quiet" phase of fundraising. Now, they're taking the fundraising public, hoping to raise another $820,000.
"We need financial supporters," Schaeffer said. "But the other part is just helping spread the word because someone can not only donate but then also reach out to other people who they know love Chester to make sure they know about the opportunity."
They hope construction can begin in 2026.
People can learn more and donate at growingupchester.org.